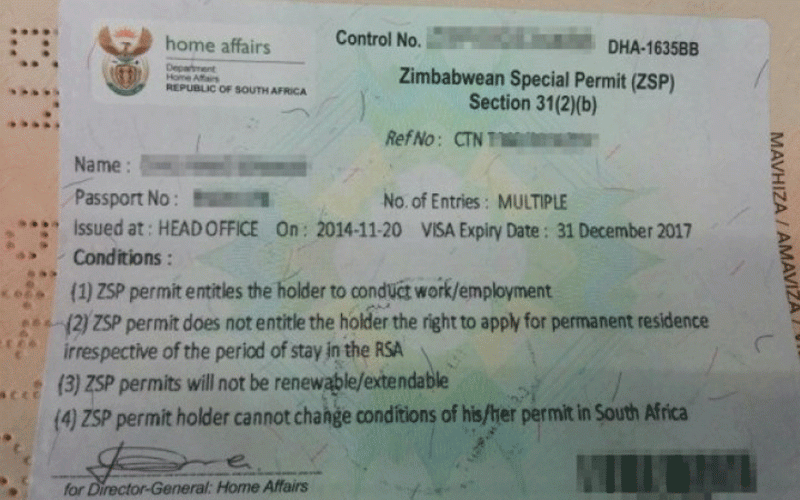 THE South African High Court has postponed the hearing of the case on the cancellation of Zimbabwe Exemption Permits (ZEP) after parties to the litigation agreed that some related matters were not ripe for hearing in the set three days.
The case was expected to kick off this week.
The High Court in Gauteng had earlier this year set October 5-7 2022 as the hearing dates but parties involved in the case met for an urgent judicial case management meeting before a panel of three judges in Pretoria this week to come up with a new time frame.
The latest development comes after the South African government extended the ZEP until June next year with parties to the litigation insisting that the hearing should continue in the courts.
Gauteng High Court Judge Justice Collis on Wednesday issued a directive for the parties involved in the litigation to set out time frames for further prosecution of the matter.
Justice Collis, sitting with two other judges, said the case must be heard together with two other matters involving African Amity versus Minister of Home Affairs, the Magadzire and Zimbabwe Immigration Federation against the same minister.
"Even if on the most benevolent approach consolidation and intervention applications are filed by the relevant parties on an unopposed basis, it is apparent that compliances in these regards will not be completed by October 5 2022.
"It will be an exercise in futility to go through the non-compliances in these other two matters and to cure them. The long and short of it is that they are not ready for hearing," Judge Collis said.
The ZEP Holders Association legal representative in the application Simba Chitando confirmed the postponement.
"New dates for the hearing will be announced in due course," he said.
In a statement issued late last month, Helen Suzman Foundation director Nicole Fritz argued that migrants were not the cause of unemployment, poverty, crime or healthcare crisis.
"But even if there were some truth to this notion, it is hard to see why we would address the issue by targeting that small section of migrants who have built their lives here in a perfectly legal fashion," she said.
"Of course, South Africans' own welfare has plummeted in the intervening 15 years and we may feel our largesse more constrained. But the rhetoric of some newly arrived political actors insisting they capture South Africans' sentiments – that Zimbabweans must simply swallow their suffering and not make their problems ours – stands in such sharp contrast to our response that we must wonder how accurate it is," Fritz said.
Related Topics