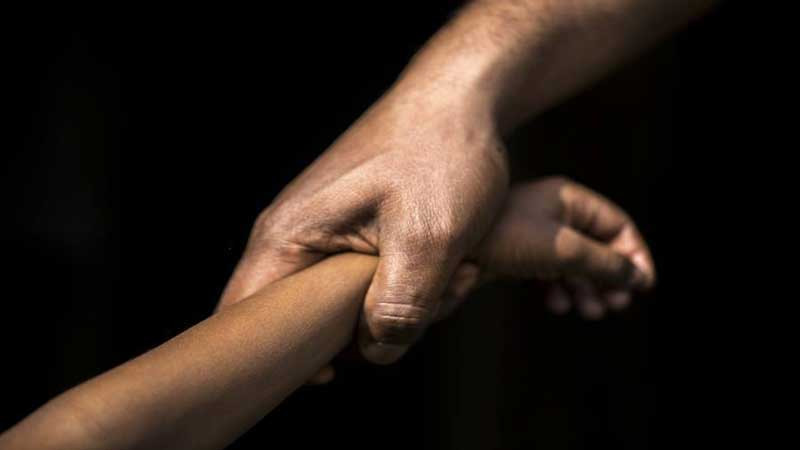 Charity Dhlamini* met her worst nightmare on July 14 this year when her elderly and trusted neighbour pounced on her and raped her.
The innocent 14-year-old girl had just returned from school when the ghastly incident took place.
The father of five instructed Charity to remove her clothing before raping her once.
"I remember that day as if its yesterday. He ordered me not to tell anyone or he would stab me to death," narrated a tearful Dhlamini.
"I did as I was told until I developed funny warts on my private parts and decided to tell my aunt who took me to the nearest hospital and police station, approximately 40 km from where we stay."
This is, but one of the many gut wrenching stories that emanate from a community that is totally divorced from the justice system.
Situated about 40km from Chinhoyi town, with no solid police base or a well-connected road system, the Musoromuchena community is at the mercy of predators who go unpunished.
This has not only led to their lack of confidence in the justice system, but an imminent fear of revenge crime.
With escalating crimes within the community, the nearest police base in Alaska is expected to service about 495 households.
Tariro Gwaya* is another victim of injustice in the community.
Her elderly father attempted to rape her nine-year-old daughter, but fortunately discovered it.
"On July 19 I was horrified to find my father attempting to rape my child," Gwaya said.
"He fled when I called out to find what was happening.
"My child confessed that this was not the first time this had happened.
"I took my child to the hospital and they confirmed she had not been raped, but had cracks on her private parts which indicated a forced attempt.
"My father was arrested and put on remand with the case expected to go to court on August 11, but we were later told that the dates had been rescheduled as they could not find some details pertaining to the child.
"By August 25, when we were supposed to go to court, he had already been released
"This is not the first time my father has done this. He once perfomed the same cruel act in Nembudziya, Gokwe and was arrested for some time.
"However, his sons bribed the system and they got him a lawyer and he relocated.
"This incident has left a scar in my heart as I never expected someone that close to do that to me.
"I no longer have any close relations as they feel betrayed by reporting the case.
"They say it was a family matter."
Gwaya feels her child's future and innocence was forcefully taken from her.
"From the time of the event, my child has not attended school. Her performance greatly decreased," she said.
"What pains the most is my father is walking scot free after denying everything."
Musoromuchena Skills for Life Centre director, Hlupekile Mujuruki expressed optimiscism that the establishment of a police base will reduce crime.
"Distance is a challenge where rural folk have to walk over 40km to the nearest police base," Mujuriki said.
"In the event that this one is approved, it would mean all cases of violence will be reported within walking distance.
"With network or no network 500 households can walk to the police station.
"For women and girls, it means they will have more access to justice."
The project lead for the Speak it Loud campaign at Voluntary Services Overseas (VSO) Zimbabwe country office Christon Zimbizi said they were consented efforts to ensure that communities in Chinhoyi have improved access for women to justice and any other form of services needed after being subjected to all forms of gender based violence.
"We have increases of sexual violence in the Makonde district area and we have had issues in areas where there is no access to justice with police presence low and sparse in between geographic spaces," Zimbizi said.
"It has resulted in more people not reporting their cases because they have to walk long distances to access justice.
"We also have had cases of perpetrators released by the police back into the community and this defeats the ends of justice."
He also said they were working in conjuction with local organisations to advocate for more police presence in the communities to lower cases of violence against women and children.
The lack of evidence hampers the functionality of the justice system and demotivates survivors to report these cases.
Justice for victims of violence and particularly sexual and gender-based violence has remained allusive, and this is worse for children and adolescents, especially girls.
Despite progress the country has made, building on the launch of the High-Level Political Compact (HLPC) on Ending Gender-based Violence and Harmful Practices by the government last year, and accelerated calls upon the Zimbabwe Republic Police to accelerate their response mechanisms in detecting, investigating, and bringing to justice cases of violence against women and girls in Zimbabwe, the functionality of the criminal justice system still remain obscure as cases are dismissed and thrown out of court due to lack of evidence or bribe systems.
Related Topics