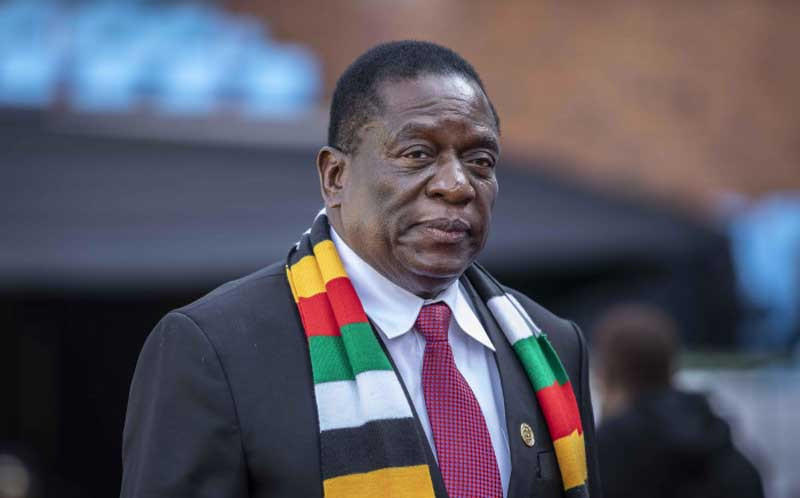 PRESIDENT Emmerson Mnangagwa says Zimbabwe is on course to regain the regional breadbasket status and his government remained committed to putting 350 000 hectares under irrigation.
Writing in his Sunday Mail column, Mnangagwa said: "Zimbabwe's Agricultural Revolution is now an international story. Even Western global news networks are now giving it attention, in spite of themselves and in spite of their entrenched prejudices.
"We are well on the road to writing a good chapter on Africa's best agricultural practices, and to shake off the humiliating and self-serving tag of being labelled the continent's 'basket case'."
Mnangagwa, who was in Kigali last week for the Africa Green Revolution Forum Summit said Zimbabwe became a reference point after making some progress on its strategic agricultural milestones.
The President said 185 000 hectares were now irrigable.
"We will not rest until we achieve our target of 350 000 hectares under irrigation and until we have enough water bodies to underpin our agriculture, province by province. In Zimbabwe, we reject as unscientific the view that some provinces, districts or communities are non-agricultural," he said.
"So far, 175 000 hectares are now irrigable under this rehabilitation programme, bringing the national total to 185 000 hectares. Who would have ever imagined that wheat would grow and thrive on the Kalahari Sands of Bubi-Lupane, giving our nation handsome harvests? Or in Bikita, traditionally known for rainfall deficits?
"With Tugwi-Mukosi now meeting water requirements for Chiredzi, we now plan to repurpose waters of Lake Mutirikwi and Manjirenji Dam to create a greenbelt all the way to Birchenough."
However, farmers and economic analysts said although it was possible to regain the breadbasket status, a lot needed to be done on the ground.
Zimbabwe Coalition on Debt and Development programmes manager John Maketo said: "It's very possible to achieve that because the country has huge potential, vast arable land, vast water reservoirs, people with a farming culture, agriculture support mechanisms in terms of learning institutions and extension workers. The missing link is an enabling macroeconomic policy environment that breeds confidence in the whole economy."
Norton Farmers Association chairperson Orphias Matibiri said there was urgent need to construct, drill boreholes and for financial support with low interest rates to achieve the breadbasket status.
"It's a subject on its own which involves a lot of things. Government gives loans to farmers with other needs such as food and clothing. So, when they get the money, they channel it towards that instead of farming. Banks should have confidence in us," Matibiri noted.
"Unlike the contemporary farmers, when whites visited banks, they were given money for fees and to buy cars. There is no farming activity that you can do without a car. There should be a system where funds are not coded, whenever I need a loan I should go, apply and get the money within minutes."
Follow us on Twitter @NewsDayZimbabwe
Related Topics