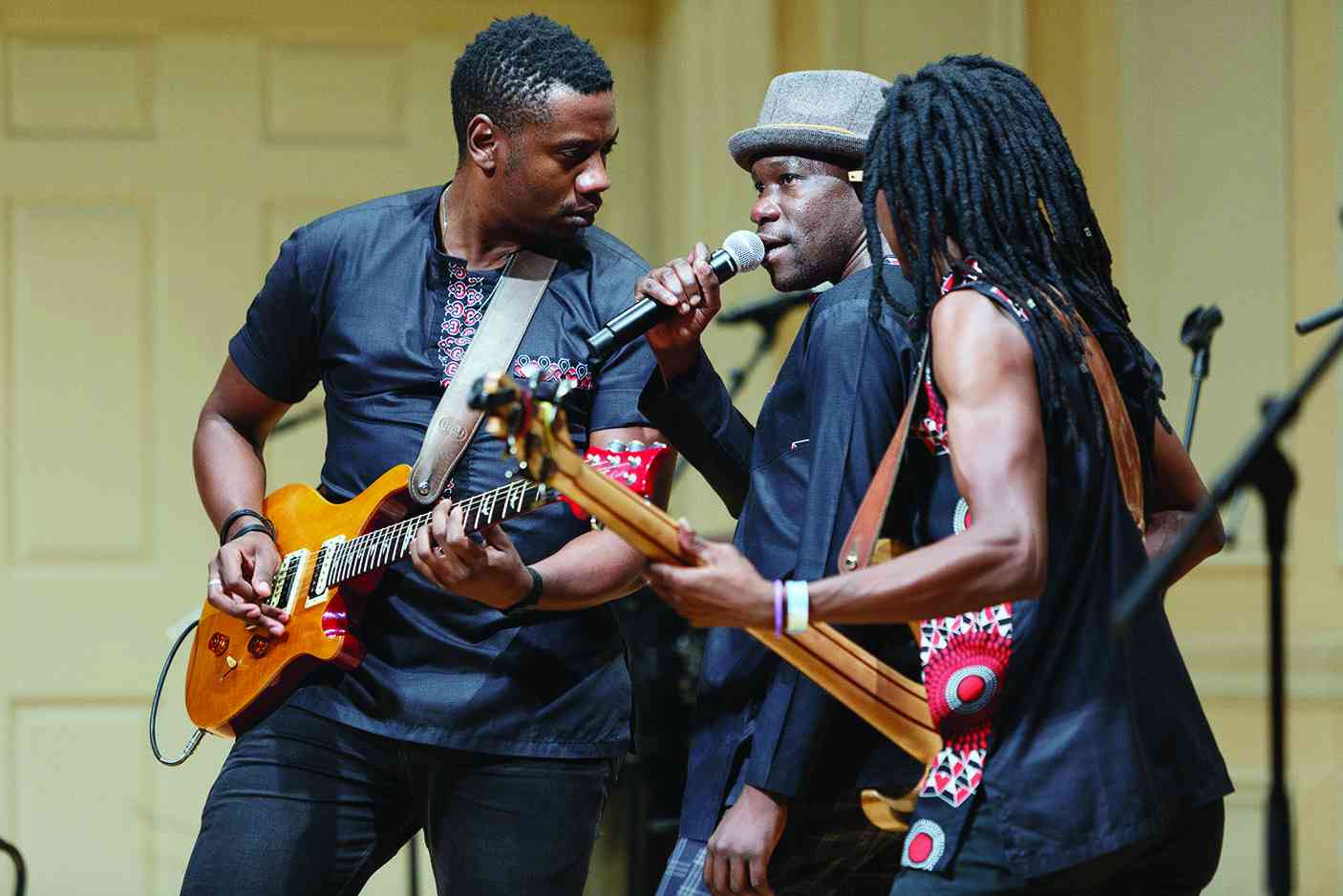 Harare is set to become the epicentre of global music and youth development when Music Crossroads Zimbabwe Academy (MCZA) hosts the 78th Jeunesses Musicales International (JMI) Global from September 18 to 22.
JMI Global is an annual international event that brings together the world of youth and music to explore the future, build bridges and strengthen collaboration. Founded in 1945 in Brussels, Belgium, JMI is renowned as the world's largest youth music network. It organises annual music festivals, international band tours, and training opportunities for several young musicians all over the world, including in several African nations such as Malawi, Mozambique, Tanzania, Zambia and Zimbabwe.
The two-day music conference, one of the event's highlights, is set to take place at Cresta Lodge Msasa from September 19 to 20. Attendance is by registration at a cost of US$200 which covers all meals during the event, participation fees and entry to music concerts.
The occasion marks a milestone as the organisation celebrates 78 years of making a difference through music.
JMI founded Music Crossroads in 1995, and since then it has revolutionised the music industry in Southern Africa by giving young musicians the tools they need to launch successful music careers through innovative and affordable music education programmes.
Delegates will share insights into the African music scene, and discuss the creation of more resilient and sustainable cultural programmes during planned panel discussions, breakout sessions and musical workshops.
The keynote speech on The State of Music in Africa will be given by Eddie Hatitye, CEO of Music In Africa Foundation. Ouafa Belgacem, a resource mobilisation and sustainability expert who is also the CEO of Culture Funding Watch, will lecture on the topic of Creative Resource Mobilisation.
Speakers will explore themes such as The Remarkable Roles of African Music Festivals, The Future of African Music Education and Fostering International Co-operation, among other topics which shape the world of music and youth development.
Music Crossroads Zimbabwe Trust, also known as Jeunesses Musicales Zimbabwe, country director Melody Zambuko said this is the third time that the event has come to Africa.
"It is historic because we will have the chance to have other network members visit Zimbabwe and observe what we do, while also learning from them and exchanging dialogue that will take place at the conference as well as in the performance space and workshops that will be held throughout the city," Zambuko told IndependentXtra, adding that they were also calling everyone in the music industry interested in participating to get in touch so as to be invited to some of the events.
Notable concerts include a performance on September 19 at Alliance Francaise by Ethno Zimbabwe, an international ensemble of 20 young musicians from 12 different countries.
Sherwood Golf Course will host a DJ concert on September 20, featuring Zim dancehall DJ legend Abisha Palmer and multi-disciplinary artist DJ King Her.
Mokoomba, Mary Anibal and South Africa's DJ Malume will bring the curtain down on September 22 at Emagumeni. The explosively talented Mokoomba, is a success story of the JMI's youth focused music programme.
Since taking first place in the 2008 Music Crossroads Inter-Regional Festival in Lilongwe, Malawi, the six-piece group continues to grow in leaps and bounds.
Other acts include Sounds of Africa, a musical production that brings together talented musicians from Malawi, Mozambique and Zimbabwe.
Delegates will also have the opportunity to explore the local music scene and Zimbabwe's Mbira heritage, along with a visit to the MCZA premises in Belvedere, Harare.
Related Topics