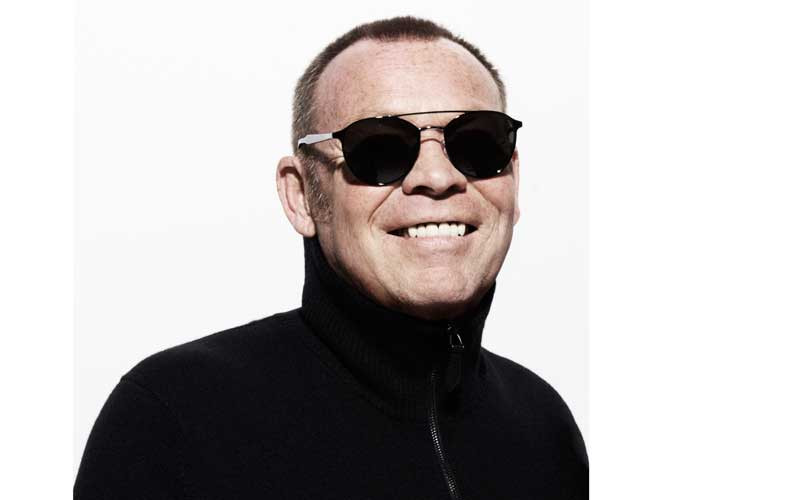 Fans of UB40, featuring Alistair Campbell , can expect a lively and vibrant performance when the British contemporary reggae band performs live at Old Hararians Sports Club in Harare on May 25.
Having first performed in Zimbabwe in 1982, the band returns for a show that will coincide with Africa Day celebrations.
Campbell's distinctive vocals and the band's impressive musicianship are sure to entertain audiences and keep them on their feet. The gig is being organised by creative and technology entrepreneur Walter Wanyanya through the artist developmental and promotional company Ngomanehosho.
"We are excited to be hosting this show. Zimbabwe and Harare will be the band's first stop before they go out to the rest of Africa," he said, adding that the band, made up of an 18-man crew comprising the technical and management team, is expected to arrive on May 24.
Seasoned broadcaster Comfort Mbofana will serve as the evening's host.
According to organisers, gates will open at 4.30pm, and the warm-up music will start at 6pm. Along with DJ Chiweddar on the turntables, the opening performances include guitarist Sylent Nqo, Mimie Tarukwana and Josh Ansley.
In an interview with IndependentXtra, Ansley, who released his single titled The Best Thing in 2021, said that he is ready to warm up the crowd for the main act and hinted at delivering a high-energy classic popular rock set.
"It's an honour to be in the line-up. I am really looking forward to the show. I will have a three-piece band backing me and my goal is to rock the house with classics that everyone should know. I have chosen well-known songs that will raise the energy and hopefully encourage people to sing along, warming up their voices and loosening up a little."
The acronym UB40 is taken from a UK government-issued form which was called Unemployment Benefits form number 40, now known as the Jobseekers Allowance (JSA), which unemployed youths fill out in order to claim unemployment benefits.
UB40 has evolved over the years and has had manpower changes, but Campbell still remains a distinguishable brand that is connected with the iconic band. The band first visited Zimbabwe at a time when reggae music euphoria in the country had already been triggered by Bob Marley, Misty in Roots, King Sounds and Aswad.
Their return delivers a wave of nostalgia.
Educationist Professor Fred Zindi first met Campbell and his bandmates in London in 1979 and helped them carry their equipment.
"They were coming from Birmingham to perform at a basement pub in Covent Gardens near the Africa Centre. It was a Friday night and we also had a gig nearby at the Africa Centre," he said.
Renowned radio and television broadcaster John Matinde recounted a few standout memories of the time in 1982 when UB40 visited Zimbabwe and performed at Harare Showgrounds.
"The Boss", as Matinde is affectionately called, not only assisted in promoting the concert and onstage logistics, but also served as the emcee.
"The excitement was palpable. At the time, South Africa wasn't independent so the UB40 concert and many others that were held by international artists in Zimbabwe attracted travellers from the hinterland who would come to watch international artists performing in Zimbabwe," The Boss said.
"UB40 was familiar to me because I had friends studying in the United Kingdom and I had been to the UK on a few occasions. Some of my friends had actually been to college in Birmingham where UB40 hailed from and they used to know UB40 in their seminal years as just a college band, so I used to know their music way before then with songs such as I think It's Going To Rain Today (1980), Silent Witness (1981) and a few other reggae covers. I used to come back to Zimbabwe and play quite a bit of their music," he recalled.
Tickets are available at Techtools Avondale, Pariah Borrowdale, Pariah Avondale, Upstate Highland Park, Gavas Restaurant and Jam Tree for US$60. In Bulawayo, they can be purchased at Banff Lodge Hotel and Smoke House.
Related Topics