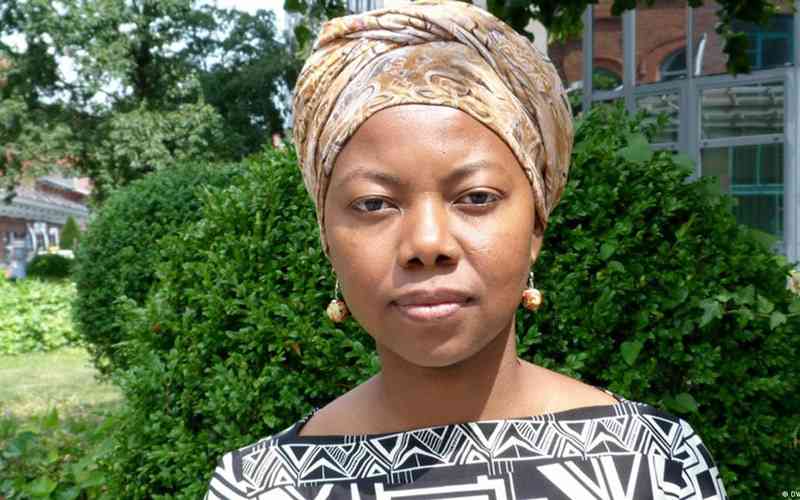 United States-based Zimbabwean author NoViolet Bulawayo has been shortlisted for the 2023 Rathbones Folio Prize and also makes the longlist for the Women's Prize for fiction for this year for her second and newest novel Glory.
Inspired by George Orwell's Animal Farm and the fall of long-time Zimbabwean president Robert Mugabe, Glory is a modern-day folktale that captures the chaos of a failing regime as narrated by a goat.
First awarded in 2014 (originally known as The Folio Prize), the Rathbones Folio Prize is open to all works of literature written in English and published in the United Kingdom, and is worth over £30 000 (US$35 000). All genres and all forms of literature are eligible, except work written primarily for children.
The Prize is unique in that it is judged by members of the 300-strong Rathbones Folio Academy of esteemed writers and critics.
The winner for the 2023 Rathbones Folio Prize will be announced on March 27 at the British Library.
Bulawayo grew up in Zimbabwe and now lives in the US. Her debut, We Need New Names, was shortlisted for the 2013 Man Booker Prize, the Guardian First Book Award and the Barnes & Noble Discover Award, and won a Betty Trask Award, Hemingway Foundation/PEN Award, Hurston-Wright Legacy Award, the Etisalat Prize and the Los Angeles Times Book Prize for First Fiction. She has also won the Caine Prize for African Writing and been named as one of the National Book Award's "5 Under 35".
Last year, Glory was also shortlisted for the Booker Prize.
She is currently working on her new book in Berlin, Germany.
Meanwhile, the Guardian reports that more than half of this year's longlist for the Women's Prize, however, are debuts, with nine first novels, including Trespasses by Louise Kennedy and I'm a Fan by Sheena Patel, also up for a £30 000 (US$35 000) award.
The debut novelists are up against previous Women's Prize-winning authors Maggie O'Farrell, who won in 2020 for Hamnet, and Barbara Kingsolver, who won in 2010 for The Lacuna, and who have been chosen this year for their novels The Marriage Portrait and Demon Copperhead, respectively.
Past Women's Prize shortlistees Natalie Haynes, Laline Paull and Elizabeth McKenzie have all also made this year's longlist, while twice-Booker Prize shortlisted Bulawayo and Booker longlisted Sophie Mackintosh have been nominated for the first time.
The longlist of 16 titles was described as "a glorious celebration of the boundless imagination and creative ambition" by the chair of judges, the broadcaster and writer Louise Minchin told the Guardian.
She said she and her fellow judges, novelists Rachel Joyce and Irenosen Okojie, journalist and novelist Bella Mackie and MP Tulip Siddiq, had a "really warm and engaging discussion" during their judging meeting.
"I think we have got a wonderful, extraordinary, eclectic mix of genres, of voices, of places," she added – the longlist is made up of seven British authors, five Americans, one Irish, one Canadian, one
Zimbabwean/American, and one French author," Minchin said.
All of the books on the list are "excellent and outstanding in their own kind of individual way", Minchin believes.
Any novel by a woman published originally in English is eligible for the award, and like last year, a quarter of the books on the 2023 list are published by independent presses.
Three publishing houses, Charco Press, Duckworth Books and Rough Trade Books, have a book on the longlist for the first time.
The shortlist of six books will be revealed on April 26 and the winner on June 14. Last year's winner was Ruth Ozeki for her fourth novel The Book of Form and Emptiness.
Founded in 1996, after the Booker prize failed to shortlist any women five years earlier, the Women's Prize aims "to celebrate and promote fiction by women to the widest range of readers possible".
Earlier this year the prize announced a sister prize for women's non-fiction, which plans to award its first winner in 2024. — Staff Writer.
Related Topics