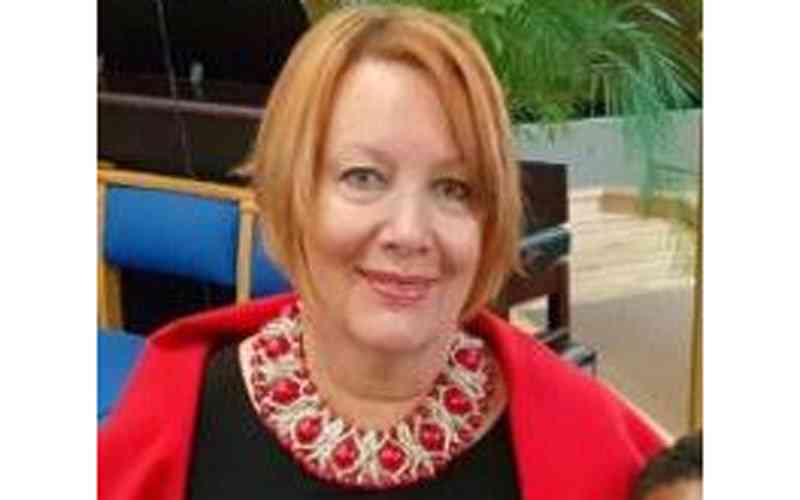 Ensuring that a business provides a consistently exceptional customer experience leading to growth is the focus of Carol White, well-known and long-standing hospitality and logistics professional and now a consultant whose success factor is turning businesses around.
"Ours is a difficult and unstable working environment, not only locally, but also internationally, and the usual operating challenges are exacerbated by a wide range of new or unique factors that have the potential to disrupt an organisation, even one that has a long and successful history," she said.
"The business playing field has definitely changed since the onset of Covid three years ago."
White has turned her focus to becoming what she calls a business alchemist after more than 40 years' experience in the world of travel and tourism and logistics.
Born and educated in Bulawayo, she started her career in banking, but later moved into tourism, mainly in the field of marketing. This career experience included long spells in the then Harare Sheraton Hotel and in Harare's five-star Meikles Hotel.
She spent 10 years in DHL International, as commercial manager for central Africa, general manager for Zimbabwe and managing director for Zambia.
She recently completed a two-year contract to manage the luxury Cresta Mowana resort in northern Botswana, having previously been managing director of Meikles Hospitality before Harare's Meikles Hotel was sold by the Meikles organisation to Dubai-based ASB Hospitality.
"I have had the great fortune to amass a huge amount of learning over my many years in the world of business, working with some of the great leaders of travel and tourism and other fields, and gaining a massive amount of experience at the coalface," she said.
"So now I am using that experience and knowledge to work with current organisational leaders to help them in recalibrating their organisations through active programmes, which I call connecting the dots."
White has gained enormous satisfaction from her career, which also includes a decade of business management in Zambia, where she found a different workplace to that she had known in Zimbabwe and where she found a great deal of inspiration to approach day-to-day business differently from that she had done in Zimbabwe.
While in Zambia, she became a columnist for the Post newspaper, writing a weekly opinion piece covering a wide range of topics of general interest. These were later collated into a book called Conversations With Carol, which sold well in Zambia and also found popularity in Zimbabwe.
"Organisational culture underpins the profitability and efficiency of small and large businesses alike," she said."People are often not valued sufficiently in the workplace yet they are the ones who have the answers to the obstacles facing the business. In organisations there are often too many meetings and too many managers sitting behinds their laptops instead of interfacing with their teams and their customers, and this stifles growth."
She believes strategy and engagement workshops will yield success by pulling through the key drivers and creating customers.
White is particularly interested in analysing the customer experience, in whatever field is at hand, and in determining what can be done to ensure that that experience is both positive and results in repeat business.
"All too often, the provision of services is based entirely on the understanding of the service provider and not the customer, and this sometimes leads to disappointment, frustration and disastrous results," she said."We must identify what expectations are and create a means by which these can be met, not just occasionally, but each and every time the service is provided or the product given."
She also labours the point that these factors are impactful on the bottom line, with improvements in practice and customer satisfaction always leading to improvements in income and earnings.
"It's not just a 'nice thing' to undertake the kind of operational change that I am working on. It is fundamental to business survival and growth, especially when there is competition in the field of enterprise in focus."
She is also a firm believer that change management is possible only if it is driven from the very top, with willingness to lead by example an essential ingredient for the kind of change that is needed by an organisation.
White gains huge personal satisfaction from seeing businesses change and seeing them succeed as a result of that change, and she enjoys the excitement created by the process among management teams and staff.
"It's not for the sake of it, but for the goal of bringing people together for common benefit and for the purpose of making things better for customers and all stakeholders. It's also doing what is right."
Related Topics