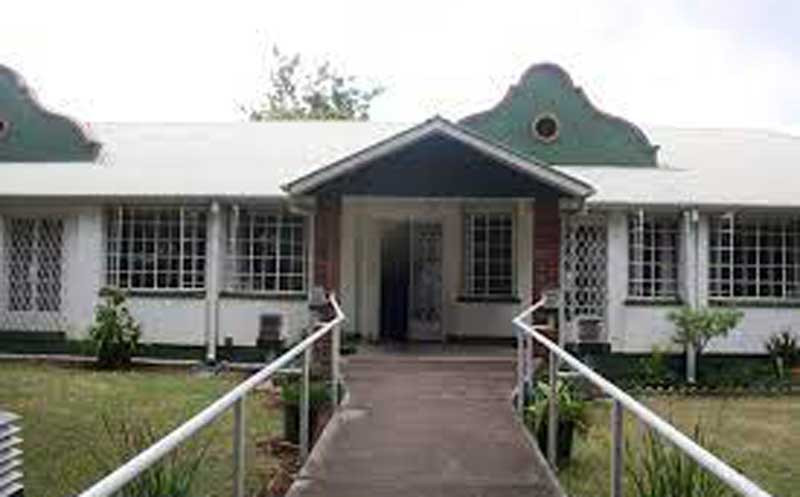 The Dorothy Duncan Centre (DDC) for the Blind and Physically Handicapped has acquireda residential property in Harare's Milton Park suburb.
This was made possible through donors.
The primary purpose of the property is to offer boarding facilities for visually-impaired students from outside Harare when they come for a three-month rehabilitation training programme at the centre.
This is a welcome development as prospective students from outside Harare often found it difficult to secure affordable accommodation when wanting to join the rehabilitation centre.
The centre, situated in the Avenues area of Harare,has a rehabilitation department where persons with visual impairments can stay for a certain period learning how to become independent.
Efforts to give the property a facelift are underway albeit at a slow pace due to a lack of tools, supplies and replacement parts.
Established in 1994 by the late Sister Catherine Jackson,the non-profit organisation teaches skills that enable people with visual impairment to further their education. Its specialist teachers guide students through the tasks of daily living and mobility.
Speaking during a quarterly get-together organised for students at the DDC premises on December 17, Anderson Robertson, the library's director, who also oversees rehabilitation, told IndependentXtra that two cottages on the property have already been painted while the main house still needs to have its exterior coated.
The event, which also doubled up as an end-of-year party, was attended by guest of honour Senator Nasper Manyawu, who represents persons with disabilities in the upper chamber of the National Assembly. Also in attendance were DDC alumni, current students, recent graduatesas well as their parents, siblings and guardians.
The end-of-year party was also a chance for students to engage the senator about a range of issues concerning people living with disabilities (PLWDs) such as empowerment, employment opportunities and inclusive education.
In addition, the senator took the opportunity to urge business leaders to abandon the stereotype that views PLWDs as beggars and instead improve the perceptions of the general public. She argued that corporations should be mandated to be in smart business relations with PLWDs.
Throughout the year, DDC has been appealing to corporates and well-wishers for assistance to keep the charitable organisation afloat and to finish the renovations and prepare the property for new students.
The key needs include paint, structural timber, ceiling boards, solar geysers and a lawnmower. Other items required includehoovers, curtains and solar flood lights, among others.
Related Topics