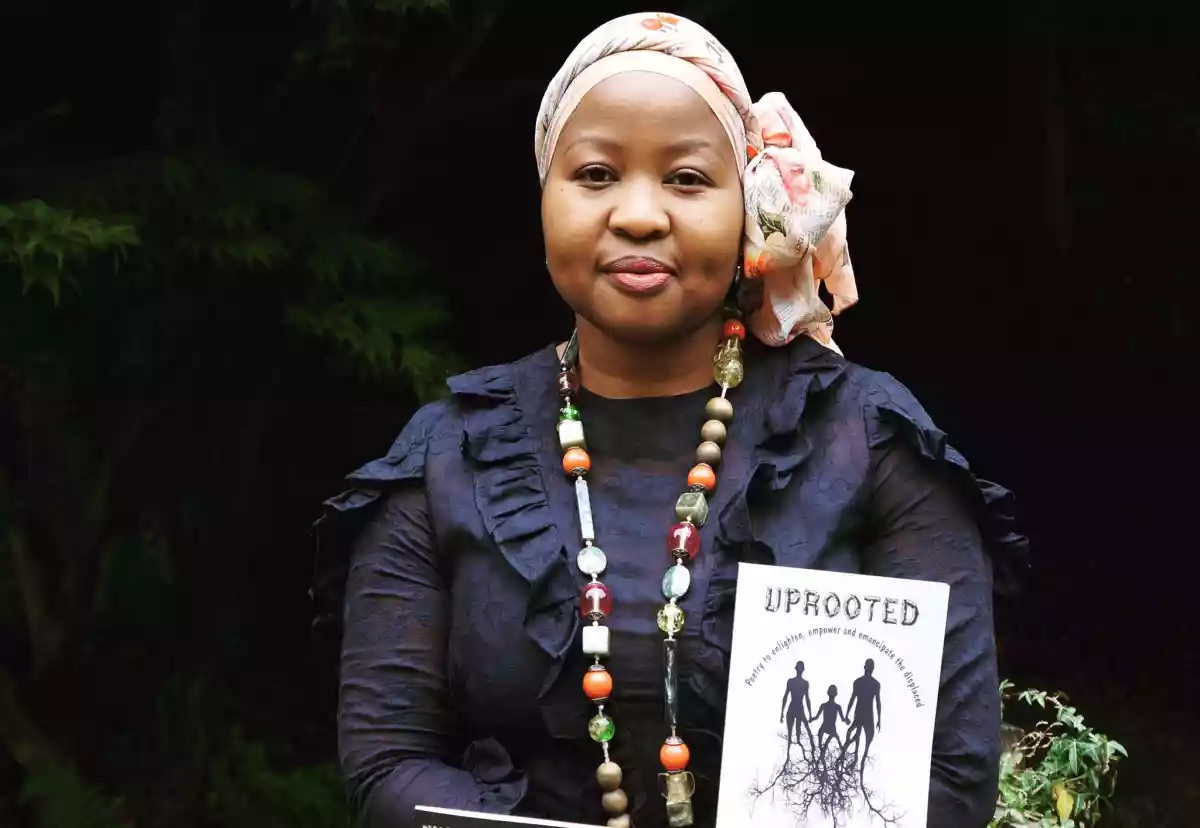 Author and publisher Samantha Vazhure launched her book titled Starfish Blossoms last Friday in a house-full session in Harare. The book is a collection of poems exploring the vagaries of patriarchy and women's hard-won victories, amid the abstractions of love, growth and death.
Published by Carnelian Heart Publishing and edited by Tariro Ndoro, Starfish Blossoms is a collection of poems written in English and Shona whereVazhure reflects on childhood experiences, women empowerment, immigration and displacement.
Her poems highlight cultural pride and identity while addressing topical issues like gender-based violence, marriage and relationships.
In some of her poems, she incorporates urban lingo and folklore charm to deliver a message that appeals to both the young and old.
The event was opened by Shangaan poet Joseph Matose, who read a number of poems from his most recent poetry collection, Grave Park Poesy, a book of poems that reflects on myths attached to the graveyardand death. The book uses the allegory of death to speak and appeal to the living, reminding them that there is no such thing as utter death.
During the book reading session, musician and mbira artist Nasibo, who has been invited to perform at SautizaBusara Music festival in Tanzania, provided background music while the author read outportions of some of her poems.
In-between readings,Vazhure– who was wearing a stunning gown made of thetraditional Retso fabric — took the opportunity to share some of the most poignant moments of her life.
The reading was followed by a question-and-answer segmentwhere she was joined bythe Shangaan poet Matose. Both poets engaged in conversations that revealed interesting anecdotes of some of their writing experiences.
Born in the United Kingdom where she is currently based, Vazhure spent her childhood in Masvingo where she completed her primary and secondary education. She is the founder of Carnelian Heart Publishing Ltd.
Painting a Mirage is her debut novel and the first part of a trilogy.
Some of her literary works include ZvadzugwaMusango, a collection of poems written in Karanga which explore womanhood in the context of migration and displacement. The book also has an English translation titled Uprooted.
Her other literary works include Barcode, a thriller highlighting the harsh truths of being an illegal immigrant in the UK.
The bilingual author also wrotea piece of social commentary presented as a novelette titled Tariro.
As editor and publisher, Vazhure has published various works by Zimbabwean authors such as Turquoise Dreams, an anthology of 29 short stories written by 10 Zimbabwean women. The other is "Brilliance of Hope" a collection of 41 short stories about the Zimbabwean dispersion written by 15 Zimbabweans across the globe.
Present at the launch was self-publishing consultant Selina Zigomo, poet and novelist Cynthia Marangwanda, author of The Crocodile River Pauline Magosvongwe, creative enterprise consultant Morset Billie, among others.
Related Topics