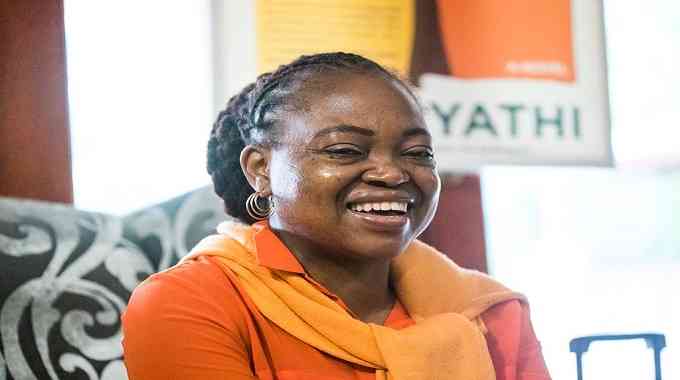 Creative writer and editor, Sukoluhle "Sue" Nyathi is among the 10 African writers and visual artists who will contribute their creative ideas to the African Union (AU)'s 20-year celebrations.
The author was selected for the AU20 Artists and Writers Residency Programme which received close to 1 000 submissions in response to the open call for applications under the AU20 theme "Our Africa, Our Future".
For the residency programme, five winning writers will be hosted by the Library of Africa and the African Diaspora (LOATAD) in Accra, Ghana, while the five visual artists will be based at the Loman Art House in Dakar, Senegal.
"I am delighted and excited to have been selected. It truly is an honour and affirmation of my work.
Not only am I representing Zimbabwe, but the Southern African region. The AU20 celebration is a big thing and to be given this platform is not something I take lightly," she said in an interview with IndependentXtra.
"Not only is it an opportunity to showcase my work, but a great networking opportunity in terms of exposure and exchanging of ideas and constructive engagement with other creatives on the continent," she said.
Each of the five selected writers represents each geographic region of Africa. Nyathi recently completed a five-month writing residency with the Johannesburg Institute of Advanced Studies (JIAS) where she wrote her latest book An Angel's Demise. The book is set to be launched tomorrow in Mt Pleasant, Harare. The novel, set in 1977, is based on an epic saga that explores a contested legacy and the heartrending destiny of a family.
"Writing residencies are important in that they not only provide financial support, but they give writers the space and time to write away from the demands of everyday life," she said.
Other writers are Egyptian poet and editor Nour Kamel, Kenyan fiction writer and journalist Tony Mochama, Nigerian award-winning novelist TJ Benson and Cameroonian writer Musih Tedji Xaviere.
The AU20 Residency Programme is supported by the United Nations Development Programme (UNDP) who have partnered with the AU to support various initiatives aimed at celebrating the implementation of the mandates and programmes of the continental body during the 20 years of its operations.
The residencies will allow the artists the time and space to develop and complete their projects while being supported by mentors, workshops, resources and curated activities.
Related Topics