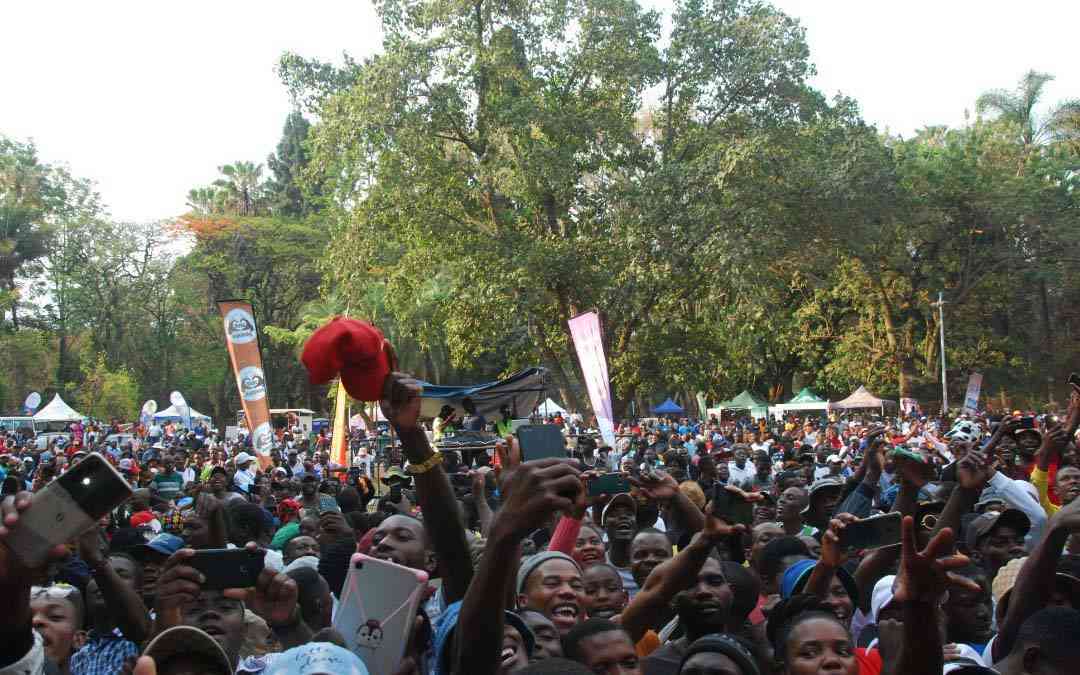 Students and Youth Working on reproductive Health Action Team (SAYWHAT) last Saturday announced winners who participated in the inaugural Creative Reproduction Health Arts Festival (Craft), held at Harare Gardens.
The festival ran under the theme "Amplifying Young People's Voices on Sexual Reproductive Health and Gender-Based Violence Through Art".
Thirty-six contestants from Zimbabwe's 10 provinces took to the stage to demonstrate their skills in drama, poetry, music and public speaking. Participants were selected from the CHASE national competition which was held between March and May this year.
The young creatives, who ranged in age from 10 to 24, were tasked with speaking, performing and acting on themes that generate and spread messages concerning young people's sexual and reproductive health and rights, including spotlighting gender-based violence.
Each first-place winner received a prize package from the organisers that included a hamper, gift voucher and a participation certificate. Food hampers were also provided for runners-up and all the competitors.
Bulawayo province's Irvine drama group won the drama category's highest prize. One of the group members, Loveness Ncube, said: "I would like to encourage young people out there to believe in themselves and never sit on their talents because it can take them to many places."
The winner in the poetry category was Bridgetti Mambondiani, who represented Mashonaland East.
"I used to specialise only in writing. It was a great feeling being on that big stage and delivering what I greatly hoped to be the winning piece," Mambondiani said.
In the public speaking competition, Midlands province's Rafiq Satiya emerged victorious. He said his recent win has helped him fulfil a moral obligation to himself and his community.
Mashonaland's Tamiranashe Dewa, whose song Dai Ndaiziva earned him first place in the music category, expressed his happiness after learning of his victory.
"I'm and grateful that I made it this far," he said.
Handing over prizes, Leo Munyonho, the senior programme officer at SAYWHAT, told parents and guardians who had accompanied the contestants to the festival that "prizes are not about money, but about the opportunities that will follow. SAYWHAT is renowned for developing and showcasing newly discovered talent", such as co-host of the day Panashe "Dynamite" Chibatamoto, a previous public speaking contest winner.
The festival was made possible courtesy of the Swedish embassy in Zimbabwe.
Swedish ambassador Asa Pehrson said in her speech that the goal of the Craft festival was to combine artistic expression with social change themes on gender-based violence and sexual and reproductive health.
"To all the contestants, allow me to congratulate you for coming to represent your respective provinces. You should be proud of yourselves. Be proud for choosing to be torch bearers of positive health choices and behaviours and also being ambassadors of health, gender and human rights realisation in Zimbabwe and beyond," Pehrson said.
Related Topics