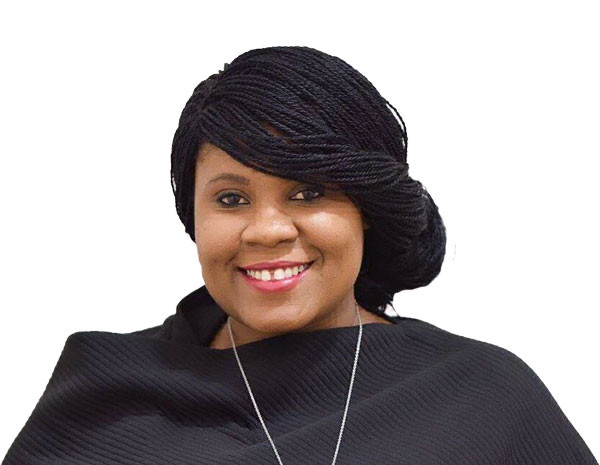 Award-winning spoken word artist Rutendo Mutsamwira on August 31 unveiled a digital launch of her spoken word fusion EP titled Mukundi. A private listening session of the project launch was held last Sunday at Ster Kinekor, Sam Levy's Village in Borrowdale, Harare.
The project is supported by the British Council Cultural Economy programme, which supports cultural organisations, festivals, artists and creatives from the countries from Sub-Sahara Africa (SSA) and the United Kingdom to create art, build networks, collaborate and develop markets and share artists' work with audiences.
The launch was graced by Old Mutual Insurance Company managing director Gloria Zvaravanhu who was guest of honour. Other attendees included Culture Fund Zimbabwe executive director Farai Mpfunya, award-winning filmmaker and writer Rumbi Katedza, artist, activist and educator Chikonzero Chazunguza and former executive director of the National Gallery of Zimbabwe (NGZ) Doreen Sibanda, as well as members from the creative and cultural industries.
Mukundi is a Shona term meaning one who wins, overcomes or gains by success in competition, contest or gaming.
Produced by versatile singer-songwriter Fungai Nengare, the five-track offering creatively addresses difficult conversations around Zimbabweans' identity crisis, mental health and the need for love and community in order to move families and nations forward.
One of the tracks titled Until We Honour The Mothers, spotlights Zimbabwean, African, Caribbean and African American women who have contributed to their nations either through politics, literature, science, technology and global affairs.
In this EP, Nengare managed to change the trajectory of spoken word fusions through his meticulous song structure and form. Tirimuhondo (We are at war) focuses on the different forms of internal conflict and battles that individuals face in the form of identity crises, high rate of suicide by men and internalised self-hate.
Speaking to IndependentXtra, Mutsamwira, who is currently studying music business and a professional certificate in music specialising in the Nhare Mbira with Music Crossroads Academy said: "This body of work is a celebration, provocation, affirmation and remembrance of the past, present and future of Zimbabwe. It explores themes such as self-knowledge, awareness, ancestral reverence, mental health and identity while fusing spoken word with musical elements.
"I believe there is something incredible about Zimbabwe and the spirit of Zimbabweans from past generations and those to come. I believe that tese tiri vakundi (we are all overcomers) despite the enormity of the things we face individually and collectively as a nation."
British Council's head of Arts South Africa and Regional Lead Culture Connects Sub Saharan Africa, Farai Ncube, said he "felt proud of being a Zimbabwean who is honouring their culture and wants to know more".
"Tirimuhondo is true and honest and, as Zimbabweans, we have an identity crisis," Ncube said.
Related Topics