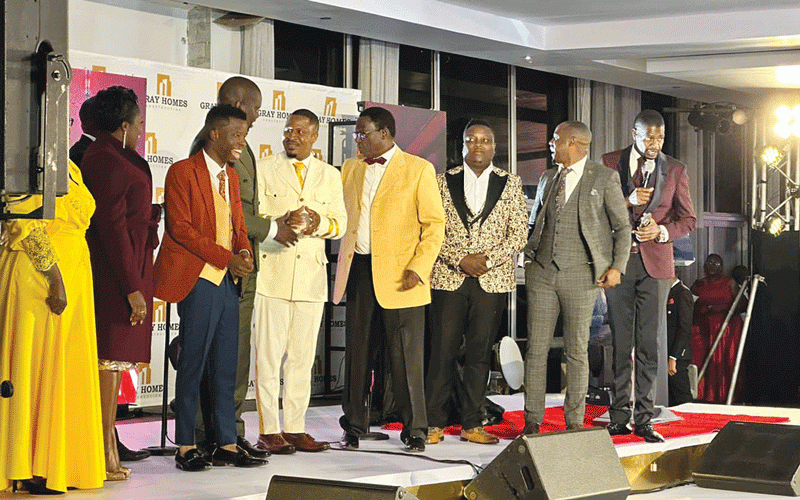 GOSPEL musician Michael Mahendere walked away with US$185 000, two blocks of mines, and 10 cows which were given to him as birthday gifts on Saturday as he celebrated his 40th birthday.
The gospel minister held a grand celebration event at Golden Conife in Strathaven, Harare, where he received US$400 for his two portraits that were auctioned at the event, US$15 000 from Grey Homes who were also the platinum sponsors for the birthday dinner, US$20 000 and 10 cows from Youth, Sport, Arts and Recreation deputy minister Tinoda Machakaire.
He also received US$150 000 which was presented by Tarisai "Madam Boss" Chikocho, which was a contribution from eight of the various musicians who were at the birthday dinner.
He got two blocks of mines from an anonymous guest and two return tickets to Victoria Falls from businesswoman Zodwa Mnkandla.
Mahendere said the proceeds from the birthday dinner would go towards the establishment of a state-of-the-art recording studio aimed at nurturing young gospel talent under his mentorship.
"The proceeds that we had at this event will be going towards our three major projects. The first one is we want to built a state-of-the-art studio. Forty years for me means I need to start impacting other people's lives," he said.
"We are going to do talent search and raise more young ministers. You are going to see more young ministers coming up, whom we will record and push. There could be someone who can sing and they are very far away and lack an opportunity and just as I received an opportunity years back, I also want to create that platform for others.
"We will help them write songs, push them and contribute to the society as well as the music industry."
Mahendere said they were still deliberating on where they would build the studio.
"There is a serious growth in Zimdancehall, where artistes are raising each other. There is a serious growth that is happening in any other genre and we are lacking that in the gospel genre," Mahendere said.
"So we are going to be focusing more on gospel music from different churches. It does not matter which church one is from."
The event was also graced by Information, Publicity and Broadcasting Services deputy minister Kindness Paradza, who said the ministry was processing Mahendere's application so that they can issue him with a radio and television broadcasting licence.
"Minister Mahendere will undoubtedly live to see his dream of setting up a dedicated radio station for gospel music come to fruition. This can hasten the distribution, promotion and accessibility of gospel music," Paradza said.
"As a young man, Mahendere has achieved a lot. His music is not only national and regional, but has gone international. We are proud that he is also lifting the Zimbabwean flag wherever he is."
Some of the musicians and celebrities who attended include Mukudzei "Jah Prayzah" Mukombe, Janet Manyowa, Peace "Baba Shupi" Ndlovu, Madam Boss and United Family International Church pastor Hubert Chigumira, among others.
Gospel artiste Tembalami, real name Temba Tagwireyi, applauded Mahendere for setting standards even for the young gospel musicians.
"One thing about Minister Mahendere is he is a legend that keeps on giving, from the 1990s up to today, he has been there through and through and has set a standard for even us who are following behind," Tembalami said.
Related Topics