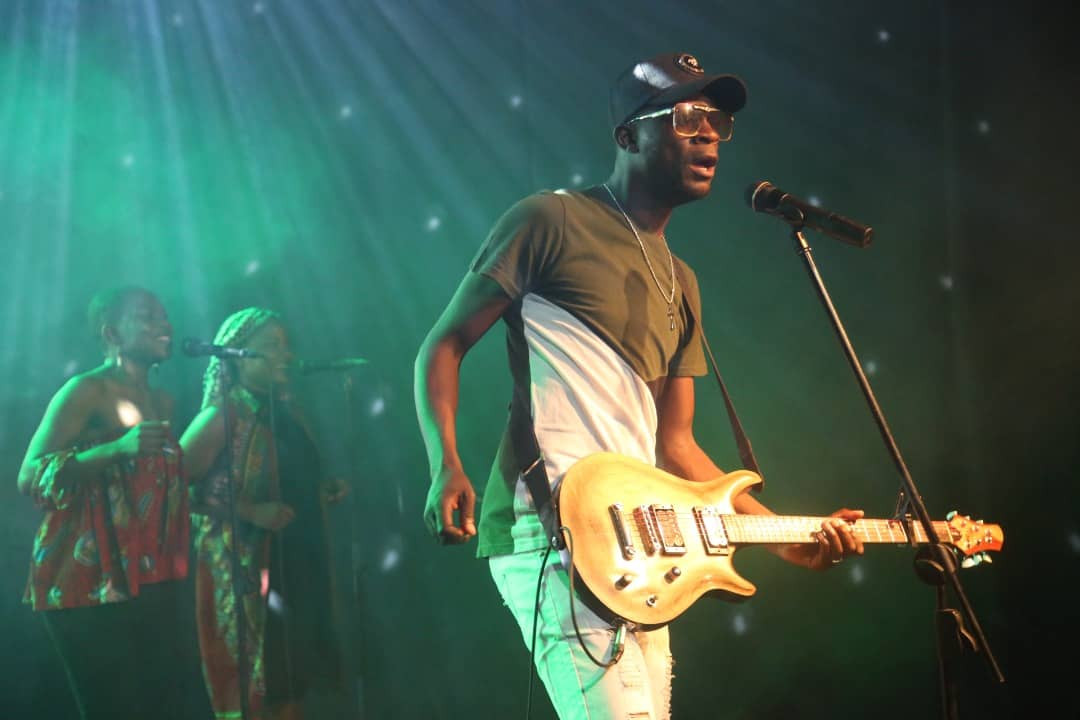 MUSIC runs in the Nyabinde family as Aggabu, the son to veteran Midlands-based jazz crooner Bob "Headmaster" Nyabinde, is upholding his position on the showbiz scene. Like father like son, Aggabu an Afro-fusion singer is also a talented guitarist and vocalist in his own right. Backed by his 2 Nice band, Aggabu on December 1, will launch his third album, Kufara Kweumwe at Food Nest Restaurant located at Longcheng Plaza in Belvedere, Harare. So far, Aggabu has two albums under his belt — Kushanda (2018) and Basa iBasa (2020). NewsDay Weekender caught up with Aggabu, who spoke on his career and below are excerpts from the interview.
Self-description
I am a young, energetic and adventurous artiste who likes to experiment with musical sounds. I always try to fuse genres and come up with new sound.
Initiation into the music industry
I started recording in 2010 when I was still a guitarist in my father's band. My first solo recording was in 2014. My greatest strength in music is in composing guitar melodies and music arrangement. On instruments, I play the lead guitar.
Father's influence
I have always loved music since I was young. I used to eavesdrop my father's rehearsals through the window. When he realised that I loved music, he then nurtured my talent. So yes, his influence is there.
Pressure of being son to a music legend
When people hear that you are from a musical background, they already expect you to be exceptionally good. Some expect you to sound exactly like your parent, but we cannot be the same as our parents.
As I strive to build my own brand, I can safely say I am trying my best. What is good for one person may be seen as insufficient for another person. I would like to commend those that have managed to stay relevant in the industry because it is not an easy calling.
Kufara Kweumwe album launch
On December 1, I will be launching my third album, titled Kufara Kweumwe at Food Nest Restaurant situated at Longcheng Plaza in Belvedere, Harare. I just want to promise nothing but fireworks because like wine, we mature with age.
I have learnt a lot from my previous offering, so I think this one will be worth an ear. It is an album that was recorded live with my full band so what you are going to hear is something that we can also replicate during live shows.
Releasing music is a process that needs planning, resources and a well-calculated rollout strategy.
Main message on the album
This album is a mixed bag. The title track, however, talks about people who rejoice on the misfortunes of others. I feel it is unethical to let someone get into trouble while you watch and it's my call for society to look after each other and help one another in times of misfortunes.
Engaging two producers on the album
I believe people have different strengths. Even in soccer, coaches select the best players for a certain opponent that they are facing, so I had some tracks which I felt one producer could come up with a better product. On the album I have collaborated with Selmor Mtukudzi and Victor Kunonga.
Collaborations
In future, I would like to collaborate with Salif Keita, a Malian singer-songwriter, referred to as the "Golden Voice of Africa". In my view he is a guru of African contemporary music and that is where my vision lies.
Favourite music
I listen to Afro-jazz, sungura, rhumba, zimdancehall, reggae and Kanindo. I believe every piece of music has a takeaway in it.
Fond memories
I have a lot of unforgettable memories. My major highlight was in 2010 when I had my first-ever international tour. I was a bassist for the group Club Shanga. We toured Spain for two months as a prize for winning the Music Crossroads Interregional competitions. I got to appreciate the benefits of being a professional musician.
Balancing music and other obligations
It is not a stroll in the park, but it has to be done. I usually do music rehearsals from 6pm since that is when all the band members are available. At least most of our shows start on a Friday night when other things like school and work are over. Maybe with time when our brand grows bigger, we can dedicate more time and drop other things.
Favourite food
I love traditional dishes — sadza rezviyo, muboora and mazondo.
Off the stage
I am a family man. I am married to Vanessa Mupunga and we have a two-year-old daughter.
Follow us on Twitter @NewsDayZimbabwe
Related Topics