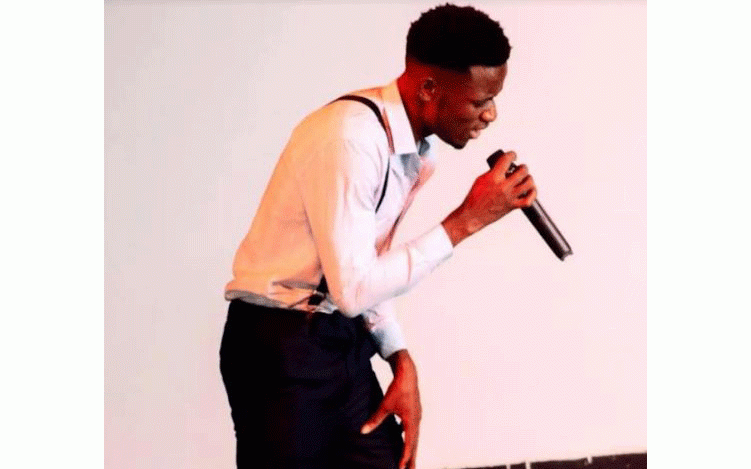 GWOKE-BRED afro-fusion artist Allience Mapiye has released Nhamo, his debut single that has an accompanying video as he launches his professional career.
Although the 23-year-old singer and songwriter knew he had the singing talent, it was only this year when he decided to pursue it after getting sponsorship from local businessman Barnabas Marambire.
While many use social media for entertainment and socialising, for Mapiye it is a platform that birthed his musical journey.
"I used to sing and record short videos of myself and post on social media Instagram page and was fortunate that one day, I got a message from a businessman (Marambire) who said he found my video clips interesting and would like to sponsor me," he recalled.
"Since I was yet to record songs professionally, I grabbed the offer with both hands. As excited as I was, I had to pose for a minute and ask myself a critical question: Which one of the songs that I had written was worth recording and be the genesis of my music career?"
After a crucial introspection, Mapiye considered penning the song Nhamo that expresses hardships faced by those growing under difficult conditions.
The song's visuals were directed by Benny Tike.
"The song, Nhamo, produced and recorded by Alisha City Records in Harare, tells the story of a young guy who experienced many problems growing up in poverty, but was fortunate to meet a young woman who accepted him for who he was," Mapiye said.
"Through lyrics and visuals Nhamo depicts the worst conditions the man went through growing up and how fortunate he was to marry a loving wife who understood him despite his background."
Mapiye spent a better part of his childhood in Gokwe, until he wrote his Advanced Level at Nembudziya High School, and moved to the capital to pursue higher education while doing music as a hobby.
He is a student at the University of Zimbabwe studying Cyber Security.
"Having the opportunity to reside in the capital city (Harare) initially as a student has, however, enabled me to discover myself in music and to work with Harare-based producers for the first time in my music adventure," he said.
"I am motivated and inspired by Jah Prayzah and his music hence it was easier for me to hop onto an afro-fusion beat."
Only a month after release, Nhamo has received over 2 000 views on YouTube, an American online video sharing and social media platform.
"Am grateful for the milestone so far, although there is stiff competition in the music industry, I intend to remain steadfast and work on more projects," he added.
Follow Rejoice on Twitter @rejoicephi1998
Related Topics