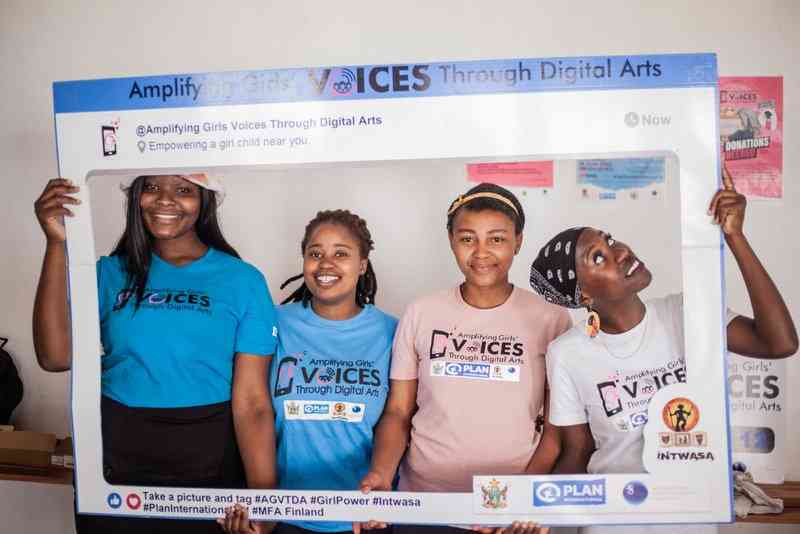 AMPLIFYING Girls Voices (AGV), which is part of Intwasa Festival programming celebrated this year's International Day of the Girl Child by screening a film at Salukazi Youth Centre in Bulawayo.
The International Day of the Girl Child is commemorated annually on October 11 and as part of commemorating the day, Amplifying Girls Voices screened the film, Mlamu Wami.
AGV was launched in 2021 to raise awareness, educate communities, bring hope as well as equip girls with digital storytelling skills.
The film, Mlamu Wami was released in September last year, but due to financial and network constraints in some of the remote areas of Matabeleland, many girls targeted to benefit from the film, are yet to see it.
The film talks about bad cultural practices that promote or lead to the abuse of girls and young women.
It features Antonatte Maphosa, Patience Tomu, Ishmael Muvingi and Nomvuyiso Mabi and Intwasa Arts Festival production.
Besides the film, AGV also rolled out digital campaigns using videos and pictures and sending messages of self-awareness and positivity to girls around the world, under the theme #my body myfuture.
AGV programmes administrator Runyararo Mutandi told NewsDay Life & Style that they will also be launching part four of their short film Amacala next week as part of the International Day of the Girl Child commemorations.
"We decided to bring Mlamu Wami to the girls in the rural communities as we commemorated International Day of the Girl Child. The film addresses some of the cultural practices which have contributed to the abuse of young women and girls. Since some of these practices are acceptable culturally, many girls suffer in silence and cases of sexual abuse go unreported," Mutandi said.
"The film was launched on our digital platform and many people do not have access to this platform, hence we have taken it and other films produced within the project to various communities so as to raise awareness and educate society on the effects of some of these cultural practices."
The organisation has so far produced 10 short films tackling various issues such as child marriages and gender-based violence since the inception of the project in June 2021.
"Apart from the short films, we also have podcasts as well as a monthly digital magazine in which we spotlight pertinent issues affecting young women and girls. We also talk about some of those issues which are deemed taboo," she said.
"Through the project we have been working with 32 young girls from Bulawayo aged between 15 and 21 to create content used to produce short films, podcasts and an online magazine on issues affecting young women and girls such as, child rights, sexual and gender-based abuse, among others."
Related Topics