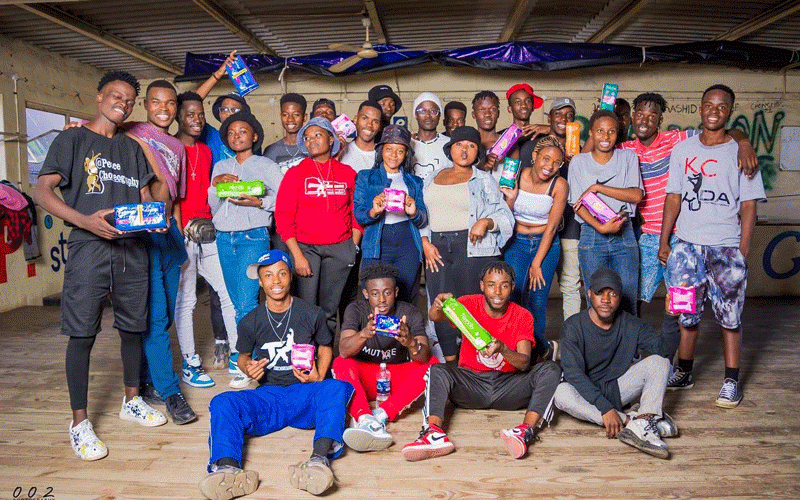 WHILE dancing is just a hobby for many, local dancer-cum-choreographer Proud Tatenda Muguhu has decided to use his passion to raise funds to buy sanitary wear for the less privileged.
Through his God-given talent, Muguhu has decided to give his skills to society for free.
Muguhu is set to host charity dance classes in November to help fundraise for the needy, especially the girl child to access sanitary wear.
The multi-award-winning dancer takes the initiative to Harare on the backdrop of a successful one held recently in Mutare.
It was the success and overwhelming turnout in Mutare which prompted the talented dancer to bring the initiative to the capital.
"The charity dance classes are just a social developing initiative I am using to make a change in society as a dancer and choreographer. I wish to help less privileged girls around the country with a sanitary wear donation, hence the initiative," he noted.
"Through this initiative, I would like to collect as many pads as possible to be donated in December 2022, so instead of charging monetary fees for the dance classes, I will be requesting each attendee to bring a packet of pads."
While in Mutare, Muguhu had a chance to choreograph with Mutare-based dancers such as East Hood choreographers and Game Changers choreographers.
Muguhu, who runs Proud Choreographers and Dancers Company, has worked with various Zimbabwean artistes across genres among them Jah Prayzah, gospel singer Sabastian Magacha and dancehall singer Jah Signal.
He is the lead choreographer on the Kopo music video by dancehall singer Uncle Epatan produced at Passion Java records.
Follow Rejoice on Twitter @rejoicephil998
Related Topics