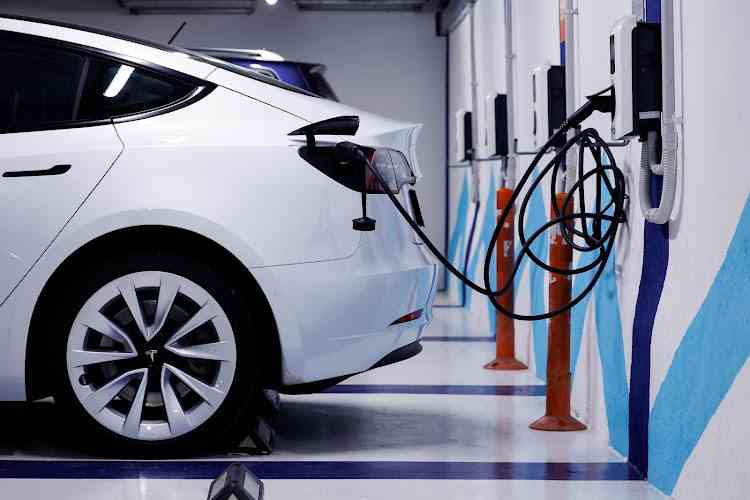 Could Zimbabwe, a world leader in platinum, one day end up with nowhere to sell one of its most prized minerals?
The EU plans to ban conventional cars in just over a decade, and this may slash demand for the platinum and palladium used in catalytic converters, which help to cut vehicle emissions.
Europe plans to become carbon-neutral by 2050.
Cars that use fossil fuel account for 15% of total greenhouse emissions, so Europe wants to phase them out by 2035, replacing them with electric vehicles.
Colin Chibafa, the chief financial officer at Unki Mine, says plans by Europe to ban internal combustion engines may leave platinum-producing countries such as Zimbabwe stranded.
"By volume, 67% of PGMs are going into the automotive sector. By value, that's 80%. What does this mean for our sector? Unless we find other uses for the PGMs we produce, effectively we stand to lose up to 80% of the production," Chibafa said at the Chamber of Mines conference on Wednesday.
"It's a global challenge, and it's something we need to focus on, because potentially, we could be producing a product for which there is no demand."
Zimbabwe is joint second with Russia, behind South Africa, in terms of platinum resources.
However, the country is yet to turn much of that potential into production.
While Zimbabwe is number two in resources, with 16% of world resources, the country only accounts for 7% of global production.
Russia also holds 16% of the global resource but makes up 24% of world output.
Zimbabwe earned US$2.2 billion from platinum exports last year, central bank figures show.
Local producers are working on ramping up output.
This year, production is projected to rise to 502,000 ounces from 480,000 ounces, according to the World Platinum Investment Council.
Zimplats is currently on a US$1.8 billion expansion plan, which includes developing new mines and expanding processing. Other producers, Unki and Mimosa, are also expanding, while construction of Zimbabwe's newest platinum project, Karo Platinum, started late last year. — NewzWire.
Related Topics