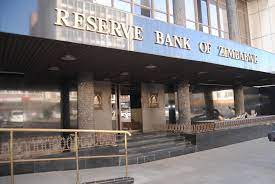 WHEN former Reserve Bank of Zimbabwe (RBZ) governor Gideon Gono turned to the printing press to produce large volumes of bank notes to fund the acquisition of fuel, food and farm implements, many thought Harare had learnt vital lessons. Quantitative easing, even for unavoidable crucial interventions, can easily mutate into a lethal weapon that destroys economies.
Gono was running out of options after being confronted by blowbacks from a crisis that had been nurtured by looters well before he accepted the most difficult task to apply breaks on the carnage.
Big cash volumes weaved into the system, crushing the domestic unit and igniting an inflationary crisis that ended with terrifying waves of epidemics like cholera and the flight of important firms.
Bruises from the brutal mishaps – the prices of misrule and unrestrained plunder – are still visible in many Zimbabweans' minds because millions were almost reduced to wild animals, scavenging for wild fruits to fill up empty stomachs after running out of grain.
Frail peasants braved through rough terrain, harsh weather and risked harm by predators as they walked long distances scrounging for everything from food to medicine and water.
This is why it is important to note that as President Emmerson Mnangagwa moves to address effects of grave errors of a dark past through his bold reconstruction of decaying roads under the Emergency Road Rehabilitation Programme (ERRP), he must take time to remember that he inherited empty coffers after the coup in 2017.
The African Development Bank estimates that Harare requires over US$30 billion for rebuilding infrastructure.
This figure is almost double Zimbabwe's gross domestic product, estimated at US$18 billion by the World Bank.
It is far too high a price to pay for a country with debts estimated at US$17 billion. Lenders have withheld bailouts until this debt, including US$6 billion in arrears, is cleared.
Harare has turned to internal resources to fund this important ERRP. What is striking is that there have already been fears that ERRP has been driving a brutal assault on the defenceless currency witnessed in the past few months, triggering 191% annual inflation, rocketing prices and a slide back to untold suffering.
The government should never be tempted to dabble into currency printing. If the temptation is there, as feared by experts, it must stop immediately. This would be like playing with fire.
If it has not fallen into the temptation to completely destroy the currency by printing, it must stick with its guns and find a viable funding model for roads. Zimbabwe cannot afford to operate under a mish-mash of potholes and crumbling arteries.
During a tour of the Harare-Masvingo highway, the flagship of the ERRP programmes, reporters agreed last week that important ground had been covered. But they cautioned against falling into the cash printing scourge.
This will only help Zimbabwe solve its deteriorating logistical crisis yet create another war against relentless inflation.
Government must proceed with caution.