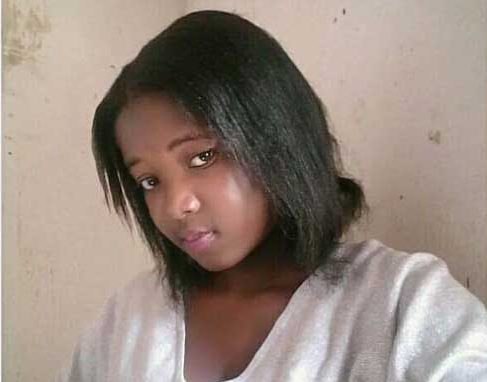 BY KENNETH NYANGANI
The postmortem report for the 25-year-old Mutare woman who died two days after giving birth to a stillborn baby reveals that she died of head trauma amid accusations that her husband, a policeman, subjected her to sustained brutal attacks.
Mavis Nyagumbo died on January 5 at Mutare General Hospital where she had been admitted.
Her husband Hillary Gororo is a police officer based at Domboshava Police Station.
Soul Nyagumbo from Mutare, the father of the now deceased, refused to have his daughter buried before a postmortem was done as he pushed for closure and justice.
The postmortem which was finally carried out at the Parirenyatwa Group of Hospital on January 25 shows that she died of trauma, confirming her family's  worst fears that she had been assaulted blunt objects.
"The postmortem is now out. The postmortem reveals that our daughter's death was not natural. She died of head trauma after she was hit with an object," Nyagumbo said in an interview with The Standard on Friday.
"It is now up to the police to carry out their investigations. The matter is now in the hands of the courts and police to do their work."
A head injury is any sort of injury to your brain, skull, or scalp. This can range from a mild bump or bruise to a traumatic brain injury. Common head injuries include concussions, skull fractures, and scalp wounds.
Head injury can be either closed or open (penetrating). A closed head injury means you received a hard blow to the head from a blunt  object, but the object did not break the skull.
Mavis was buried in Zimunya, Mutare last week  on Wednesday in Mutare.
Gororo did not attend the burial. Nyagumbo said his son-in-law was a wife abuser.
"We took her phone and opened her WhatsApp, and the messages we saw were revealing. We read that she has been constantly harassed and assaulted by her husband. We found out that they always fought in the streets. I am also told the husband could also assault my daughter with stones," he said
"I did not know that until her death. I am in pain. I should have taken my daughter.
"In one of the conversations between the two, Gororo threatened my daughter that  if she reported any assault charges to the family he would be hard on her.
"In another message my daughter pleaded with her husband to stop the abuse as she feared that he would end up killing her," Nyagumbo narrated.
Nyagumbo said nurses at Chinhamhora clinic in Domboshava should have helped her daughter whenever she visited seeking medical attention for assault injuries.
Nyagumbo said he will not tire in his quest for justice.
"Our next move as a family is to find help from organisations and individuals who are willing to fund our legal fight since it was confirmed that our child's death was not natural," he added.
Gororo, who has denied allegations of abusinghis late wife reportedly never paid lobola, but a small token to alert the in-laws that he was staying with their daughter.
The now deceased had just completed a teaching course at Bondolfi teachers' college in Masvingo.
The deceased is survived by a one-year-old daughter.
Related Topics