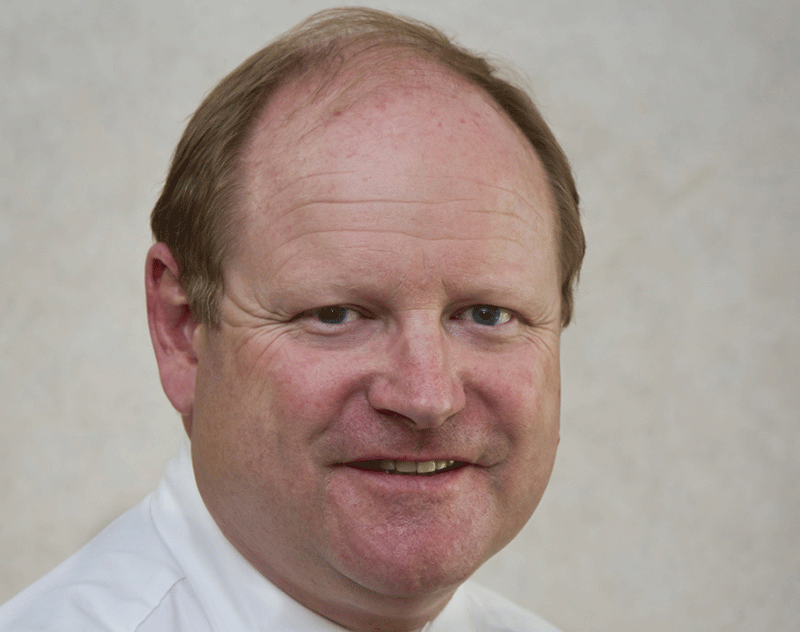 BY BUSINESS REPORTER
SEVERAL Zimbabwe Stock Exchange listed firms continue to receive adverse and qualified audit opinions due to a number of market legacy issues dating back to 2019 when the country returned to the domestic currency following a decade of dollarisation.
A qualified opinion indicates that the financial statements of a company are fairly presented, except for a specified issue, such as failure to comply with international financial reporting standards (IFRS).
The opinion is subject to auditors' professional judgement, which may result in different auditors arriving at different conclusions on the same issue.
John Legat, the Imara Asset Management Zimbabwe chief executive, said it will take some time for the situation to return to normal as a result of currency distortions.
"With regard corporate announcements and our on-going management interviews, we have tended to focus more on operational performance rather than the financial performance of businesses," Legat said in investment notes published this month.
While the domestic unit returned, authorities have allowed trade in foreign currencies to continue.
But the subsequent meltdown of the Zimbabwe dollar against major currencies and a hyperinflationary environment has created reporting challenges for local companies.
"All financial accounts are qualified and have been for two years following the re-introduction of inflation accounting.
"They will remain so when accounts are once again prepared on an historical cost basis," Legat added.
"In this regard we were delighted to read the recently published abridged annual report for Simbisa for its June year end.
"Their auditors gave an adverse opinion on their financial statements since the company chose not to use the official foreign exchange auction rate to determine their earnings and balance sheet.
"They chose not to for the simple reason that Simbisa does not access any of its foreign exchange from the auction system.
"The directors point out that even if they did, they would not receive the foreign exchange in sufficient amounts to satisfy their needs and in a timely manner.
"Instead under a proposed amendment to IAS21, which focuses on a lack of 'exchangeability' between two currencies, they have chosen to estimate the spot rate at the time," he said.
Innscor Africa, which registered $56 billion revenues and a $10,5 billion profit, in historical terms in the year to June 30, 2021, also received a qualified opinion.
"Our basis for qualified opinion has been arrived at after consideration of the following matters.
"Impact of adverse opinion on prior year audited financial statements and the carry over effects in the current year inflation-adjusted consolidated financial statements and accounting for blocked funds," Innscor's external auditors said.
Ernst and Young Chartered Accountants Zimbabwe also gave a qualified opinion after auditing CBZ Holdings' consolidated inflation adjusted financial statements for the year ended December 31, 2020.
The auditors gave the qualified opinion on the basis that the financial institution failed to comply with International Accounting Standard (IAS) 21, the effects of changes in foreign exchange rates.
The consequential impact on the inflation adjusted amounts determined in terms of IAS 29, financial reporting in hyperinflationary economies and inappropriate valuation of investment properties, land inventory and owner-occupied properties classified under property and equipment also contributed to the adverse opinion.
Blue-chip counter EcoCash Holdings Zimbabwe Limited, former Cassava Smartech Zimbabwe, was also not spared the adverse opinion by its auditors Deloitte & Touche.
The adverse opinion for the year ended February 28, 2021 was issued with respect to the valuation of property and equipment, and intangible assets — that is appropriateness of the application of the ZW$/USD auction exchange rate in the determination of the final Zimbabwe dollar fair values presented.
The auditors also noted inappropriate application of International Accounting Standard 8 on comparative information and prospective application of the change in the start date for the application of IAS 29.
According to Deloitte & Touche, EcoCash Holding's restatement in the current year of a prior period error on the closing balance of expected credit losses in respect of loans and advances, and prospective restatement in the current year of a prior period error on the amortisation charge on right of use assets were also not in the right place.
Diversified insurance group First Mutual Holdings Limited was also not spared, while milk processor Dairibord Holdings said its abridged inflation adjusted financial results for the six months ended  June 30, 2021 were reviewed by the group's external auditors, Deloitte & Touche, who issued an adverse review.
Related Topics