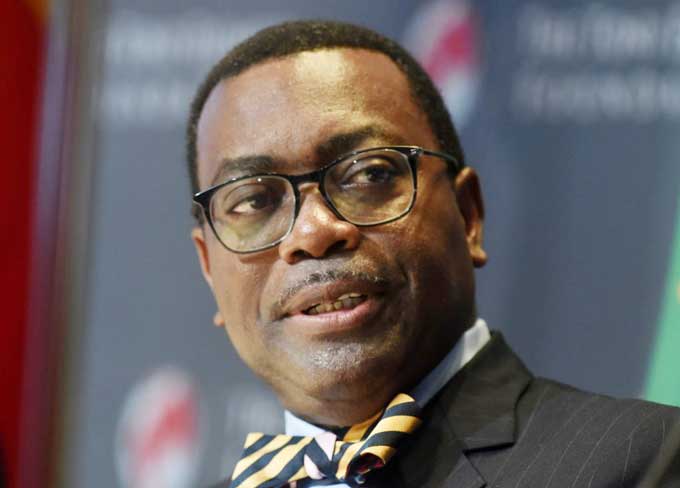 BY FIDELITY MHLANGA
AFRICAN development bank (AfDB) president Akinwumi Adesina is visiting the country next month to discuss the debt clearance plan for Zimbabwe.
An AfDB delegation was in the country this past week and met with government officials, including Finance minister Mthuli Ncube to pave the way for the president's official visit set for May.
The team also met executives of the African Capacity Building Foundation, as well as private sector and various non-regional partners.
The delegation was led by acting vice-president, regional development, integration and business delivery Yacine D Fal.
It included Kevin Chika Urama, acting chief economist and vice president for the Economic Governance and Knowledge Management Complex; director general for the Southern Africa region, Leila Mokaddem; deputy director general Kennedy Mbekeani, Martha Phiri, director of the bank's human capital, youth and skills department, and Jean-Guy Afrika, the African Development Bank's acting director for the regional integration coordination office.
AfDB Zimbabwe country manager Moono Mupotola confirmed the coming of the regional bank's president in May.
"The second area was to announce the coming of the president of the bank early this May because he has agreed to champion the arrears clearance for Zimbabwe.
"The team is here to pave the way and talk to the stakeholders that include the government and private sector and put together a programme that will inform the president's visit," Mupotola said.
"Part of it is that all the parties adhere to dialogue and have roundtable meetings in discussing the debt clearance in Zimbabwe, more details will be available when he comes."
Zimbabwe's debt to AFDB  is currently pegged at US$716 million.
Asked to explain some of the debt clearance options on the table the country manager said it was up to the government to come up with a payment plan.
"Money is owed, so the country has to figure out how it is going to pay back.
"However, having said that, what we would like to do is to support this process, for instance our latest support we have a US$3,5 million operation that was approved last year, which will go to support government institutions including the debt management office so that they can now come up with options and solutions to deal with debt and try to satisfy some of the conditions on a technical level."
Zimbabwe has failed to clear the debt since early 2000.
Despite the debt, the Bank reopened its office in the country in 2010 and has been working in the area of water and sanitation and energy through the Zimfund programme.
In Zimbabwe, the AfDB supports 15 initiatives valued at US$176 million.
These include the rehabilitation of infrastructure in the energy, water and sanitation sectors, financed through resources from the ZimFund.
Zimfund is coming to an end in June.
Related Topics