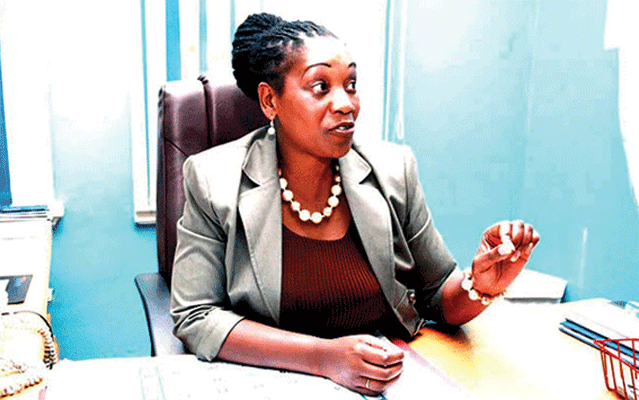 BY TATIRA ZWINOIRA CHINA is among three top destinations for Zimbabwe's gold that is smuggled out of the country every month valued at approximately US$157 million.
This was revealed in a recent report by the Centre for Natural Resource Governance (CRNG) titled 'Zimbabwe's Disappearing Gold: The Case of Mazowe and Penhalonga'.
Chinese miners have long been accused of not paying taxes or under-declaring revenues they make, which led to the banning of several diamond firms in February 2016.
"The gold dealers submit less than 30% of the gold to FPR, while the rest finds its way to South Africa, United Arab Emirates and other Asian countries such as China and India.
"Most smugglers prefer to exit the country by road to South Africa where the gold is flown from. Sources told CNRG that some of the gold is flown out of South Africa by private planes from Lanseria Airport," reads part of the report under review.
"Gold smuggled from Zimbabwe is ultimately destined for South Africa, Dubai or China, with Dubai accounting for almost 60kg every month.
"Mozambique, Zambia and South Africa have also been used as routes to China and Dubai.
"It has been very easy for smugglers to transport the gold from sources to the borders and across the borders into neighbouring countries because the security is amenable to bribes and the borders are porous."
CNRG added that for syndicates, which usually deal with huge contrabands, the smuggling pathways are pre-arranged and well-organised with the involvement of high-ranking politicians.
"Junior security officers take orders from their superiors to let go if ever they intercept the contrabands," CRNG said.
Zimbabwe Miners Federation president Henrietta Rushwaya was arrested at the Robert Gabriel Mugabe International Airport in October 2020 for allegedly trying to smuggle six kilogrammes of gold.
The destination of the flight was Dubai, located in the United Arab Emirates.
Rushwaya has been linked with senior officials within the ruling party and the government.
"Gold smuggling in Zimbabwe is induced by arbitrage and the quest for USD cash.
"Actors in the smuggling rings are motivated by differences in prices between the sources and the destination markets as well as the real value of the currency of payment," CRNG said.
"Prices at the sources in Zimbabwe start from US$40 per gram to $55. From May 2020, FPR has been paying small-scale and artisanal miners a flat price of US$45 per gram in cash on a 'no-question-asked' basis. Other gold producers have been paid under the 80:20 payment rate."
CRNG added that the funds are deposited in bank accounts with limited cash withdrawals permitted.
"Gold smugglers prefer to sell gold in external markets where they are guaranteed cash payments and not bank transfers. In Zimbabwe, hard cash has more value than bank balances," CRNG said.
However, responding to the report, the Chinese embassy in written responses to the paper said: "The Chinese embassy is not aware of the situation.
"What needs to be emphasised is that the Chinese side has always cracked down on illegal smuggling cases, calls on and believes the relevant departments of the government of Zimbabwe to strengthen supervision and crackdown on smuggling behaviors of enterprises and individuals in accordance with the law."
Related Topics