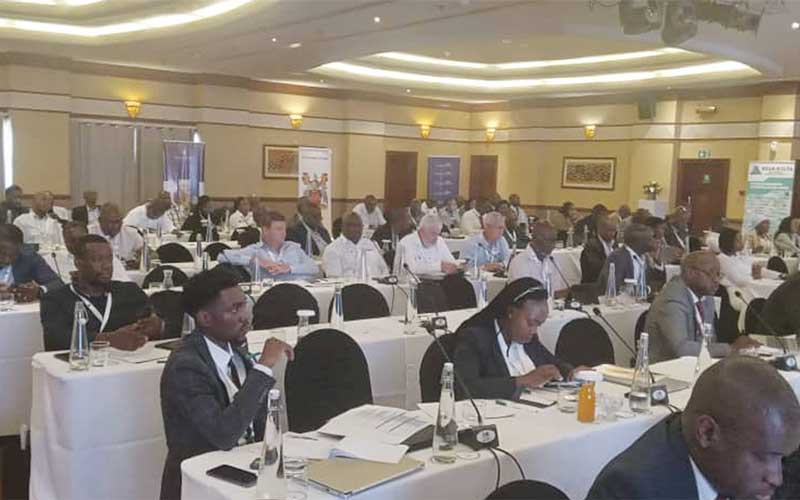 A SAFETY, health and environment (SHE) committee of the Chamber of Mines of Zimbabwe has indicated that more audits will be done at mining firms to reduce accidents in the sector.
According to the chamber, the mining industry reported 110 fatal accidents from January to July 2023, compared to 106 fatal accidents during the same period last year.
The 110 fatal accidents resulted in 120 fatalities, with 92% of the accidents having occurred underground.
Speaking at last week's Association of Mine Managers of Zimbabwe (AMMZ) annual conference held in Victoria Falls, the Chamber's SHE committee representative Butholezwe Dube said the department had several priority areas towards reducing mining accidents.
These, he continued, were fostering leadership to achieve sustainable resource stewardship, addressing biodiversity and climate change, and capacity development that enhances capacity and competency.
"To achieve compliance obligation across the mining industry, the SHE committee works in close liaison with regulatory bodies such as Environment Management Agency, National Social Security Authority, Standards Association of Zimbabwe, Radiation Protection Authority of Zimbabwe and Ministry of Mines and Mining Development," Dube said.
"Following the lifting of COVID-19 restrictions, the SHE committee resumed all its activities. AMMZ SHE audits are critical in our continual improvement initiatives. The audits were conducted in May 2023 and 17 companies and four smelting and processing facilities participated in the audits. This was a good start considering that we were coming from (COVID-19) lockdowns."
The chamber found that large-scale operations contributed 18% to total accidents reported in the period under review, illegal mining operations contributed 22% while the small-scale mining industry contributed 60%.
Hence, another priority area of the SHE committee in reducing mining accidents is protecting the health and safety of employees, contractors and communities.
Dube said two mines, Ngwarati and Mupfuti, were the only ones which did not record fatalities, total recordable injury frequency rate, lost time injury frequency rate and lost time injury severity rate.
He stated that Mupfuti Mine got 97% on the audit checklist, adding that in future, the SHE committee would change the audits from a competition to a continual improvement programme "so that companies will no longer compete against each other, but compete with their previous year performance," Dube continued.
However, he said the committee was working on the "Mine Rescue Competition", which was an important programme meant to maintain a high level of emergency preparedness and ensuring personnel and machinery were safe after a disaster.
"The competition was held at Mimosa Mine on October 27 this year. The winners were Mimosa Mine on underground and Blanket Mine on fresh air," Dube said.
"First aid is another important SHE committee activity. It helps to ensure that quality treatment is rendered to injured employees on site before the injured is transported to a medical facility. The competition finals were held at Zimplats Mine. Mopani and Mimosa mines came first in underground and surface categories, respectively."
The SHE expert said the committee would also revive the participation of regional countries in the competition to promote the idea that "Zero Harm" was possible in the industry.
Related Topics