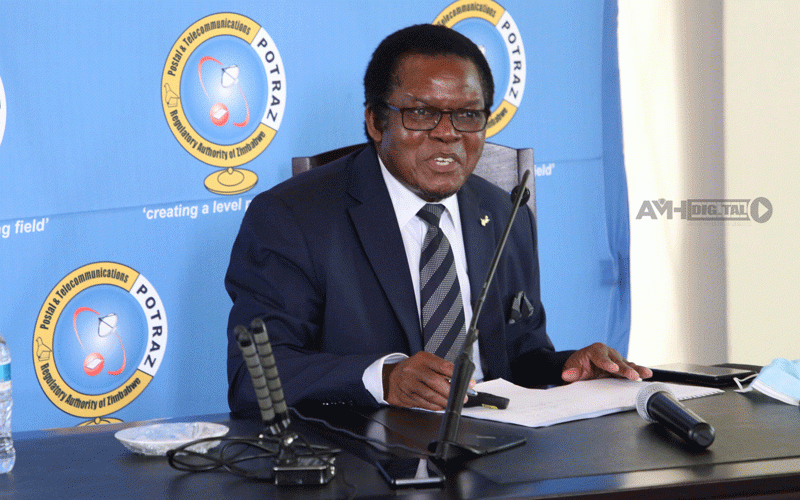 THE Postal and Telecommunications Regulatory Authority of Zimbabwe (Potraz) has moved in to address the pricing conundrum threatening the viability of the telecoms sector by proposing a pricing model pegged in both United States dollars (US$) and the local currency.
The country's telecommunication sector has been facing a serious pricing headache on the back of a biting hyperinflation and an unstable macroeconomic environment.
A comparison of the Zimbabwe dollar bundles to the smart US$ bundles shows that the greenback bundles are cheaper and more affordable compared to those charged in local currency.
Potraz director general Gift Machengete said a proposal is in place to peg prices in a stable currency to bridge the gap between the current price margins of bundles.
"We have engaged the Ministry of Information Communication Technology and Courier Services who also engaged the Ministry of Finance so that we get the green light to apply a pricing model where tariffs are pegged in US$ while the local currency will be pegged at the prevailing rate," Machengete said.
"The proposal will bring price stability and certainty to the sector. So we are waiting for the green light."
On the monthly 10 Gig bundle, Netone charges US$12 in foreign currency and $152 166,40 in local currency (equivalent to US$33 using the bank rate and US$23 using the parallel market rate), while Econet fixed it at US$13 in foreign currency and in local currency it is $111 342 (equivalent to US$24 using bank rate, and US$17 in black market rate).
Machengete added that the direct comparison between the data in US$ and local currency at the moment can be confusing due to the pricing model.
"The model we are using is different from the one used by the Zimbabwe National Roads Administration tollgate model, where their price is fixed to US$2 while the payment in local currency then varies on the exchange rate for that day," he said.
"The different price model results in a mismatch between the tariffs in local and foreign currency, therefore the US$ price becomes cheaper."
NetOne head of marketing and public relations Roseline Chisveto said the introduction of US$-based products including bundles was done at discounts to incentivise customers.
"By the time NetOne started rolling out forex products, the market had made strides with similar products priced in US dollar," Chisveto said.
"However, market dynamics saw increased fluctuations in ZWL prices, bringing about the perception that US dollar pricing is more favourable than ZWL prices."
"In response to this turbulence in the economic environment, we are continuously reviewing the US$ and ZWL pricing to align with evolving market dynamics and addressing any pricing disparities."
Related Topics