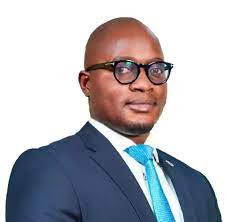 FINANCIAL services behemoth First Capital Bank Zimbabwe (FCB) has appointed Tapera Mushoriwa as managing director, taking over from Ciaran McSharry who has been with the bank since 2018.
In a statement on Monday afternoon, FCB said Mushoriwa has extensive banking experience, including internationally.
He is joining the bank from National Building Society (NBS) where his role was also managing director. Prior to this role, Mushoriwa worked for Cassava Fintech International, Steward Bank and Standard Chartered in various senior leadership positions.
Mushoriwa holds a Master of Business Administration, from the University of Gloucestershire and a BSc (Hons) Computer Science from Midlands State University.
"The board would like to express its sincere appreciation to Ciaran for his leadership and contributions over the past five years. The bank is now better positioned for success as a result of the improvements he made to the business' strategy, structure, and culture," the statement reads in part.
"To ensure a smooth transition of leadership, Ciaran has offered to support the bank through to the end of September. The board wishes Tapera the greatest of success in his new role.
Related Topics