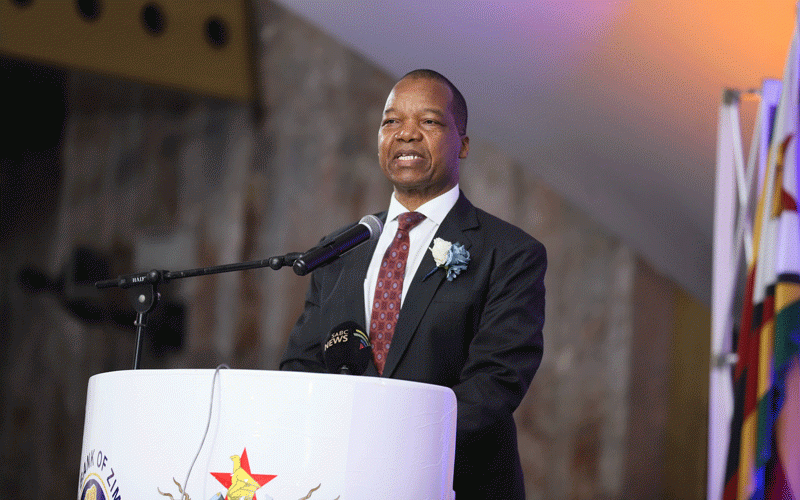 RESERVE Bank of Zimbabwe (RBZ) governor John Mangudya yesterday claimed that past experiences, rather than basic economic issues, were to blame for the country's exchange rate volatility, as he ruled out dollarisation.
Over the past few weeks, the southern African nation has been experiencing severe exchange rate volatilities, prompting people to call for full dollarisation.
But in his address to delegates attending the Chamber of Mines of Zimbabwe (CoMZ) annual conference in Victoria Falls, the central bank chief ruled out dollarisation, arguing the country does not have capacity to dollarise.
"Thirty percent of our deposits in this country are Zimbabwe dollars, 70% is US dollars. That's the composition of our deposits in this country. But when you see the rate moving because of the Zimbabwe dollar, that's because of the self-fulfilling negative inflation expectations," he said.
"There is the hysterical scenario or otherwise the once beaten, twice shy scenario, whereby people were beaten before by hyperinflation in 2008 and were beaten also in 2019 when we came up with new currency reforms. Human beings are rational.
"So, because human beings are rational, they always think about the negative of whatever they would have seen. So, what they do whenever they get excess of the local currency, they try to go and buy foreign currency in the parallel market. The demand for foreign currency in a dual currency system is unlimited."
He continued: "It's only limited to the extent of the foreign currency which you are carrying because you want to convert it. That's what's happening. It's not an economic fundamental challenge. It's a behaviour which is based on past experiences.
"So, I am saying to colleagues, let's believe in ourselves that we've worked very hard in the mining sector. We don't want to throw the baby away with the bath water. We've worked very hard as a country to get where we are today."
Mangudya begged Zimbabweans to embrace the local currency, saying it was the only way the country could develop.
"Let's be resolute to maintain that to go forward. The only country that we have is this country. My message is that the country cannot sustain itself by using other people's foreign currency. So, you need to embrace our own. That's what it means. That 30% should not drive the other 70%, they should co-exist properly without manipulation," he said.
With the introduction of the African Continental Free Trade Area, Mangudya said it was going to be difficult for local companies to compete when the country dollarises.
"This year up to the 30th of April, 70% of the exports came from mining. So, you are consistently performing well. The foreign currency belongs to the exporter because 75% of the money belongs to the export.
"I have read that many people are confused that we can now dollarise because of these funds. These funds aren't ours. You can't take it from Zimplats or Unki or Mimosa's accounts and then we go and dollarise the economy. We have no capacity to dollarise because the money in the banks is not ours.
"It belongs to the exporters so that they can export more. Now people are always confused that this US$11 billion is ours, no it's not ours," he said.
He said the largest exporting companies in the country were Zimplats, Unki and Mimosa, followed by gold companies.
"The numbers don't lie. If you can measure it, you can manage it. Ours is 25% which is supposed to go through the rest of the economy. That's what we use for auction, for reserves and for paying debts. That's what it is," he added.
Related Topics