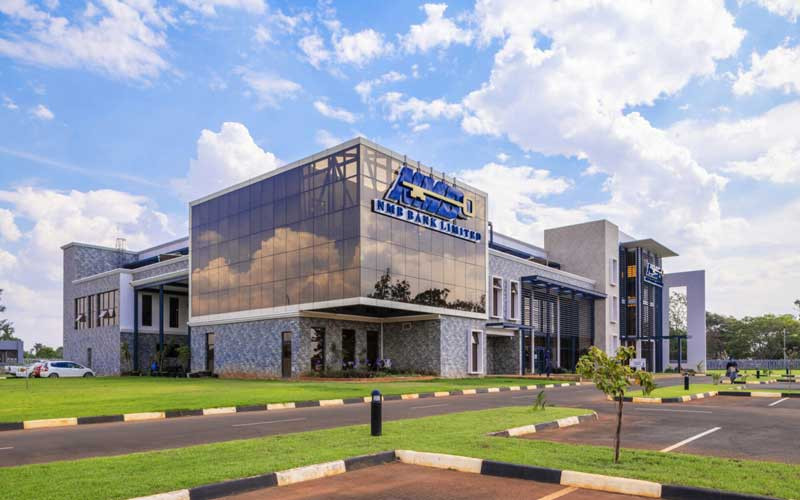 NMB BANK says it has been given the nod by the Reserve Bank of Zimbabwe (RBZ) to set up a US$3,5 million property company which will be launched in the next 30 days.
NMB Bank, which was crowned Zimbabwe's best bank in the Zimbabwe Independent Banks & Banking Survey 2022, is seeking to diversify its portfolio into other sectors.
NMB chief executive Gerald Gore told analysts at the group's condensed audited results last Friday that they are looking forward to capacitating this new property subsidiary using capital that is already available in its coffers.
"This will be capacitated from internal resources and we are also looking at a microfinance division which again got approval and is going to support the MSMEs (Micro, Small & Medium Enterprises) which will be technology-driven, leveraging on the same digital platforms that have positioned the bank as a formidable player," he said.
The NMB boss said the bank had also embarked on a major digital transformation drive, indicating that 91% of all accounts were opened via digital platforms which in turn cut consumption of paper by over 90%.
Gore said a total of 63 automatons are in deployment, 44 of which work on daily business processes, which has led to a 75% cut in HR requirements and costs.
He said the move has had a positive impact as the bank, saving up to US$2 million from in-house systems which previously went to vendors and other areas. Panelists at last year's Zimbabwe Independent Banks & Banking Survey 2022 said NMB's innovative products and services ensured growth in its corporate and institutional depositors.
"The bank remains focused on addressing customer and staff pain points through the introduction of innovative digital capabilities," the panel said.
"Key product innovations include an automated card application process, an electronic query handling platform, and numerous enhancements on the NMBConnect platform.
The bank received a foreign currency line of credit from the European Investment Bank to the tune of €12,5 million, which will continue to anchor lending aggression in 2022 Q2 and first half of 2023. NMB continues to partner with strategic partners in insurance, remittances, digitalisation enhancing seamless service delivery."
The bank impressed adjudicators after rolling out innovations that boosted its footprint in line with the event's theme: Ramping up Financial Inclusion, Casting the Net Wider.
Related Topics