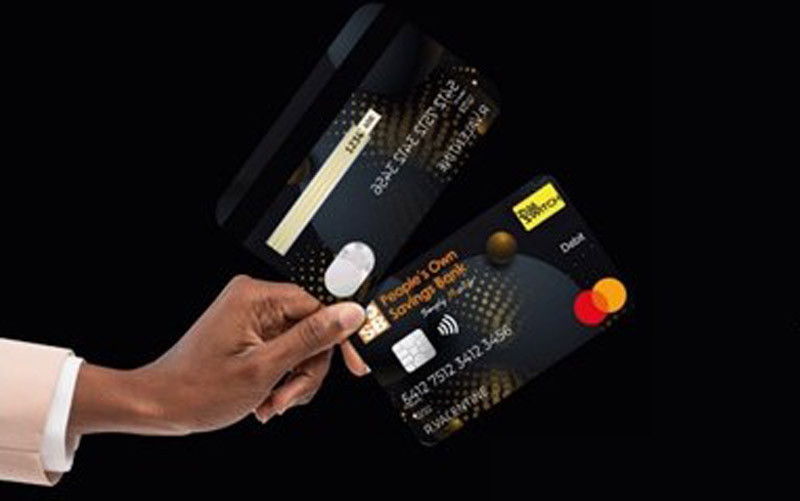 IN a bid to penetrate the international market, financial outfit, People's Own Savings Bank (POSB), in partnership with MasterCard, has unveiled new prepaid and debit cards that will enable customers to transact on both the domestic and international markets.
Speaking at a ceremony to launch the cards in Harare on Wednesday, POSB chief executive officer (CEO), Garainashe Changunda said the card unveiling was a step towards positioning the bank as a leading financial services provider in a transforming Zimbabwe.
"These cards are a game-changer as they enable the bank to achieve its growth and financial inclusion objectives. Through this development, new customers will be attracted to the bank, while existing ones will not only be thrilled with the new product, but will be provided with a holistic value proposition in the scheme of things," Changunda said.
The MasterCard debit card will be used by POSB account holders to transact in United States dollars on the international or local front, as well as in Zimbabwe dollars.
The prepaid MasterCard card is intended for customers seeking local and international foreign payment solutions, whether they hold a POSB account or not.
"We believe that by relentlessly focusing on efficient payment systems and platforms we create a POSB brand that not only meets the needs of our customers but also transforms lives and impacts communities in Zimbabwe," Changunda said.
ZimSwitch CEO, Zabron Chilakalaka said the company was delighted to be working with MasterCard and POSB.
"A lot of hard work and dedication has gone into launching this project. My gratitude goes to all the teams involved and have worked tirelessly to deliver this innovation to both account and non-account holders, enabling them to transact in both local and foreign currency safely, securely and seamlessly," Chilakalaka said.
Division president at MasterCard, sub-Saharan Africa, Mark Elliott hailed the POSB partnership saying: "At MasterCard, we are committed to driving financial inclusion and providing digital solutions that help customers make safe and seamless transactions. Over the last decade, there has been considerable progress and a shift in the payment landscape as we know it, as such, we have had to be agile and nimble in our approach and develop innovative solutions that address consumers' pain points.
"We are proud to collaborate with POSB to enhance the drive to access financial services, enabling more people to enter the digital economy, and as a leader in the payments technology industry, we will continue to provide our customers with the best solutions and experiences."
Speaking at the same event, vice-president of customer solutions at MasterCard, Shabir Ahmed said from their perspective, revenue in the African e-commerce market would probably be around US$49 billion in 2023.
"What we are saying is by 2027 we can probably see around a 14% year-on-year growth where essentially what is going to happen is we are going to double that value to about US$83 billion," Ahmed said.
Related Topics