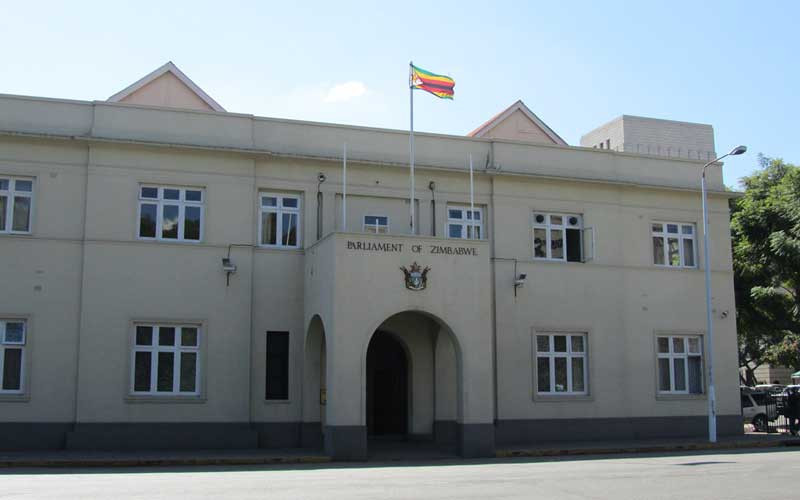 ABOUT 20 members of the Ziscosteel Pension Fund have petitioned Parliament to press for the payment of US$3 million in outstanding pensions, documents obtained by NewsDay Business yesterday showed.
This figure translates to about $2,5 billion at the prevailing official foreign currency exchange rate.
The petition says the firm's ex-workers were ready to be paid in Zimbabwe dollars.
The seven-page petition, which was submitted to the Parliamentary Portfolio Committee on Finance and Economic Development about 10 days ago, showed that the 20-member group served the troubled steelmaker for a combined 600 years.
After leaving the firm at various stages, their attempts to be paid their pensions have been frustrated for a period spanning over half a decade, according to the Zimbabwe Pension and Insurance Rights Trust (ZimPIRT), which is representing the ex-Zisco staff.
Once southern Africa's largest integrated steel operation, Zisco collapsed under the weight of unrestricted plunder and corruption by Zimbabwe's elite over a decade ago.
Today, its Redcliffe operation — once a national pride — has been reduced to heaps of mangled steel and disintegrating furnaces.
Several global steel firms have attempted to take over the State-run firm, but many of the promising deals have faltered for various reasons.
In its petition to legislators dated February 3, 2023, ZimPIRT said Parliament should flex its muscle to push the Executive to act.
ZimPIRT said such action should be executed in a way that will not leave the affected workers prejudiced.
"With regards ZimPIRT public role, the organisation prepared a pension benefit report for 20 members of Zisco Steel Pension Fund for onward submission to its board of trustees, for its consideration," said Martin Tarusenga, general manager at ZimPIRT.
"The report establishes that Zisco Steel Pension Fund owes the 20 pensioners a total of US$3 million (or the equivalent in Zimbabwe dollars at the prevailing exchange rate). This US$3 million is in pension capital serving to support their pension benefits, that is the optional cash commutation and/or the monthly pension payments. This capital accrued over the period of participation averaging 30 years per member.
"I understand that these members proceeded to use this report in their appeal to the regulator of pension and insurance industries, Insurance and Pensions Commission (Ipec), when it occurred to them that the board of trustees was not acting soon enough.
"Trivially, this appeal by this group of Zisco Steel Pension Fund pensioners was prompted by the delay of now six years, that in turn, has prompted this petition by the board of trustees. I understand again that this group of pensioners has not to date got a response to this report from neither the board of trustees, nor Ipec, nor anyone for that matter, save Parliament, as witnessed by this meeting."
Added Tarusenga: "This US$3 million is in pension capital serving to support their pension benefits, that is the optional cash commutation and/or the monthly pension payments. This capital accrued over the period of participation averaging 30 years per member."
Related Topics