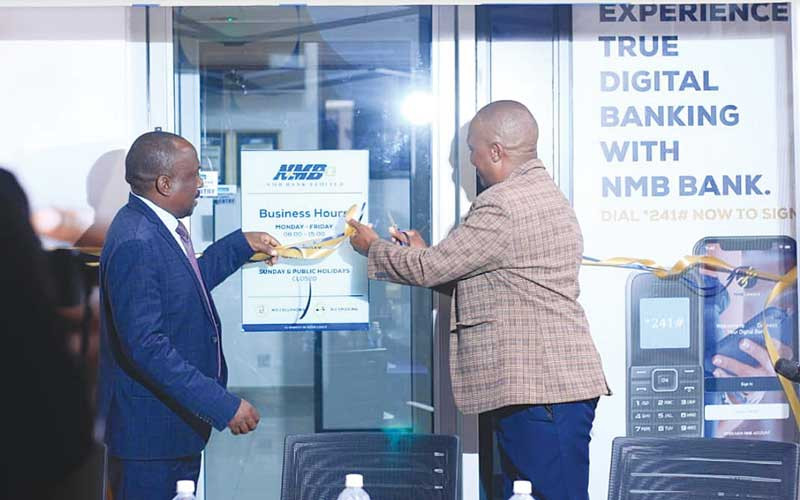 ZIMBABWE'S best commercial bank, NMB, returned to Kwekwe at the weekend as it opened its newest branch, the 13th overall, in the industrial and mining city.
NMB closed the Kwekwe branch in 2020 as it accelerated its digital transformation, which meant it had to reduce a physical presence in some locations at the peak of the COVID-19 pandemic.
"We are a bank that listens to the people and the people called and we are answering by opening a new Kwekwe branch which had been closed in 2020 and this opening is to push our strategic thrust of being customer-centric," said NMB chief banking officer Loyd Kazunga while speaking at the launch.
"Though we had closed down our Kwekwe branch, we heeded the call from our customers who noted the inconvenience the closure brought. The new branch together with our agency branch along the street at ZimPost will serve the people of Kwekwe and surrounding communities to give them the exceptional financial services they need," he added.
NMB is currently undergoing a digital transformation journey which started in 2020.
The COVID-19 pandemic acted as a catalyst for the bank's digitalisation, Kazunga said.
"In so doing, we knew that the future of the world is digital and in making strides to deliver on our promise of excellence we made decisions to close some branches across the nation including Kwekwe," he added.
"Today, we launch the Kwekwe branch in an exciting period for us. Our strategic partnership with ZimPost has given us a larger footprint to service our clients at different strategic touch points."
Kazunga went on to say that the partnership with ZimPost had allowed them to expand agency banking in almost 100 ZimPost outlets across the country.
"This partnership came as a result of bringing convenience to our customers and acting on our customer-centric mandate of putting the customer's needs in every NMBZ touch point."
Speaking at the same event, Fortune Mpungu, Kwekwe's district development co-ordinator, said he took pride in seeing prestigious organisations coming to serve the people of Kwekwe and surrounding communities.
"We see your work with your agency banking partnership with ZimPost and commend the hard work. We cannot say welcome to Kwekwe, but rather welcome back," Mpungu said.
NMB was voted as the best bank in Zimbabwe at last year's Banks & Banking Survey, a product of the Zimbabwe Independent, our sister title.
Related Topics