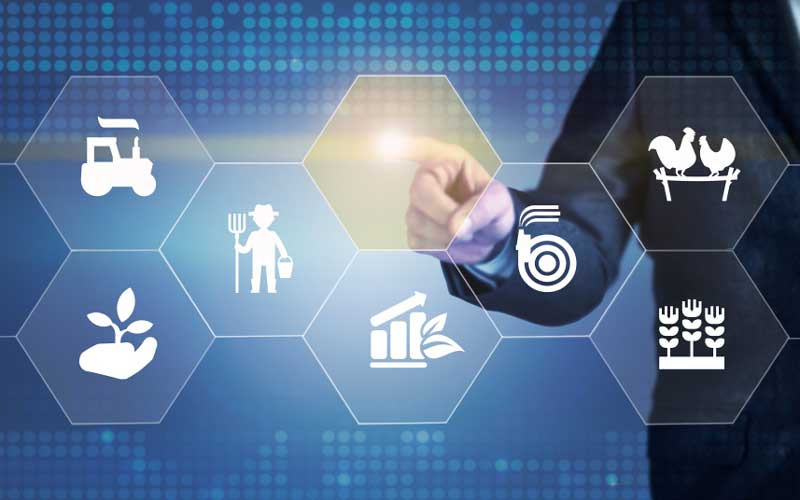 Modelling for enterprising seems to be ahead of everything we do for existence and growth.
Everything in life is out of a formula somehow. Same with establishing a thriving business. As we continue from our last edition it is imperative to remind each other that through green business modelling our entrepreneurs will excel in their value proposition and delivery of their promise(s).
Most importantly now supported/spearheaded by the continuous revolution in digital applications that sees businesses beyond current sales and profitability. Where as aspiring SMEs we can project and ensure that our business models live beyond existence of the crafter(s).
We have to become eco-minded entrepreneurs for us to survive in this age and beyond. Traditionally it was just a matter of policing Corporate Social Responsibility (CSR) and read the blueprints over and over without action. But here we become more progressive through implementation as we advance to business models that rewards more profits by being eco-responsible led by digital/technological intervention.
In short if the right tools are applied for sustainable-technological entrepreneurship then businesses should be able to come up with and abide to eco-friendly transformational models. Those that reduces operational costs and at the same time maximising real satisfaction of the current and future customers.
That is only when customers will be willing to pay a higher price for that value (adding further to the bottom-line of running a successful digitally eco-responsible business). Like said before when smart business practices are put in place using clean water, natural energy and any other as supported and assisted by green technologies.
The use of drones supported by Global Positioning Systems (GPS) can be a major business modelling component to promote real time customer experience. Instead of being physically on the market for researches and surveys the application of drone systems has made it easier with conveniences and sustainable achievements.
These tools can work from above in the air mapping a market(s) carrying such important tasks such as customer segmentation, product/service customisation, differentiation and sales projections. This is with minimum human intervention as part of sustainable practices.
Even product/service improvement as desire by customers and other stakeholders can be easily done using some real-time statistics generated by these drones. As a matter of fact both parties that is the customers and entrepreneurs will benefit almost equally.
Through getting the correct/right product/service as anticipated for maximum satisfaction and by reducing marketing research/search costs respectively. Also being done without minimum damages to nature (eco-friendly).
Data science still in the same configuration has proved to be another growing concept in business modelling for sustainable practice. Mainly helping in quantifying and qualifying every attribute/parameter of a business/product/service for proper planning, forecasting and screening.
Here sustainability will be enhance by responding to critical business matters (for all stakeholders) on time, knowing the actual requirements/specifications and largely of importance optimisation of resources (land, labour and capital for real entrepreneurship).
These are clearly business economics/management matters to strike a balance between natural resources, human resources, material resources and processes at the lowest cost. That is only possible when we use data sciences and machine learning.
As we continue to unpack digitalisation for sustainability in our business modelling we also reflect on Artificial Intelligence (AI) systems. A lot has been said and happening in this perspective across all sectors of the global economy which has ultimately resulted in successful eco-delivery business models for profitable enterprising. Where machines have operated like humans beings (robotic systems) in agriculture, tourism, mining, retail, manufacturing and so forth. Sure life has never been the same again since the inception of such inventions in businesses. Imagine now a robot can fully monitor germination, growth and nutritional requirements of crops in a farm. Where it can inform need for more/less watering, balancing fertiliser and so forth.
Also in the hotel establishments where AI has replaced front officers and similarly in manufacturing processes where robots do packaging and managed Economic Order Quantities (EOQ). Here the human resource is no longer exhausted and overloaded with some tasks which compliments with the need for sustainable management of systems in business modelling. Also hiring and administrative costs are at the same time reduced for the entrepreneurial business. This makes the whole circuit strengthened for sustainability through digitalisation.
Therefore a complete sustainably integrated business model for entrepreneurship should address the following concerns:
Integration of sustainable development factors with revenue generation for the enterprise and long-term satisfaction of the customers (broad markets).
Have respect for customised customer relationship management systems (that is knowing and ranking every customer by his/her specific needs rather than blanketing/generalisation).
Developing a matrix for grouping customers in relation to their revenue contribution and link them to market growth.
Link with suppliers and rank them according to their convenience, reliability and closer to average costs minimisation.
Not every partnership is a business sometimes these can derail the vision of the entrepreneur together with the orientation of the founder(s). Hence choose wisely with a standardised checklist rather than engaging desperately.
A business model that should not overlook/ignore the smallest cost(s) as these will accumulatively eat into the main revenues (it is high time to redefine petty cash and decide if there is such a thing in your business). Of course those in the field of financial accounting will agree with me that prudence concept can also improve viability.
Till then let's introspect for technologically integrated business modelling for entrepreneurship!!!!
Dr Farai Chigora is a businessman and academic. He is the head of business science at the Africa University's College of Business, Peace, Leadership and Governance. His doctoral research focused on business administration (destination marketing and branding major, Ukzn, SA). He is into agribusiness and consults for many companies in Zimbabwe and Africa. He writes in his personal capacity and can be contacted for feedback and business at fariechigora@gmail.com, WhatsApp mobile: +263772886871, Website www.fachip.co.zw
Related Topics