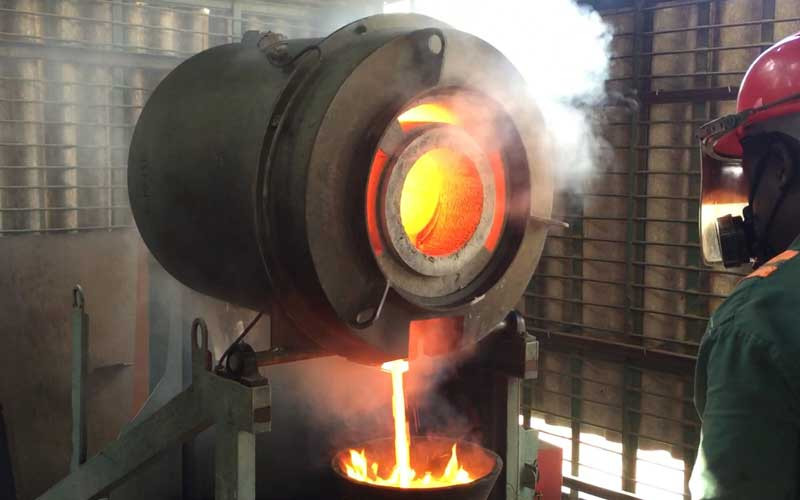 ZIMBABWE'S biggest gold mining outfit, Caledonia Mining Corporation, says at least 1,1 million ounces of gold could be contained in claims at its Gwanda-based unit, Blanket Mine.
This figure is twice as big as the firm's original estimate, and places it among the biggest resource firms in the region.
"I am delighted to be publishing this report reflecting the completion of central shaft which not only has increased M&I (measured and indicated) by 52% to over one million ounces, but also increased mineral reserves by 1% to 395 000 ounces, thus securing the long-term future of Blanket," Caledonia chief executive officer (CEO) Mark Learmonth said while giving an update on the report.
"The slight reduction in inferred mineral resources is partly due to our long track record of growing mineral resources and successfully converting inferred mineral resources into M&I, but also reflects the constrained deep level exploration due to sinking and equipping the Central Shaft. We are pleased to have established new drilling platforms with resumed drilling," he said.
The company's long-term goal of producing 80 000 ounces of gold at Blanket was accomplished in 2022, according to Caledonia's CEO. Due to this and the high price of gold, the company is in an excellent position to begin developing "our new portfolio of assets," which will be funded by the money made from the stable production at Blanket.
The business hired Minxcon (Pvt) Ltd to update estimates of mineral resources and reserves using data already in the public domain, taking into account the completion of the Central Shaft and the transition to completely computerised estimation processes.
The resource producer revealed that the report was ordered based on data that was struck on March 31, 2022 for mineral resources and September 1, 2022 for mineral reserves.
Caledonia recently finalised the acquisition of the Bilboes gold project for around US$65,7 million, making it one of the largest mining companies in the country.
The company acquired the Maligreen claims in November 2021, and over the course of last year, it made substantial strides in this direction, which culminated in the November 2022 publishing of an updated technical report on Maligreen.
Caledonia is also listed on the New York and London stock exchanges.
Related Topics