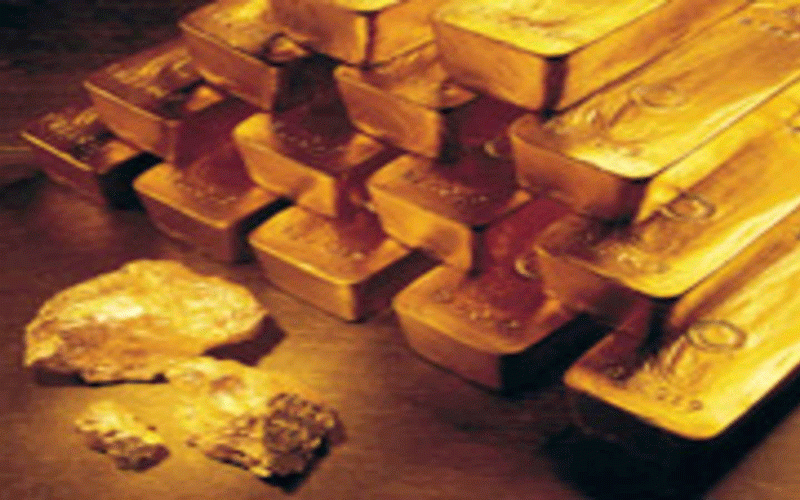 Victoria Falls Stock Exchange-listed Caledonia Mining Corporation has finalised the acquisition of the Bilboes gold project for around US$65,7 million, making it one of the largest mining companies in the country, Standardbusiness can report.
The business, which oversees Blanket Mine in Gwanda, said in July of last year that it was thinking about purchasing Bilboes Gold Limited, the parent company that owns the Bilboes gold project in Zimbabwe through its Zimbabwean subsidiary, Bilboes Holdings.
A 1% net smelter royalty on the project's revenues and 5 123 044 shares, or around 28,5% of Caledonia's fully diluted share capital, make up the total price that will be paid, subject to adjustment.
The maximum number of additional shares that could be issued as consideration, assuming there is no adjustment, is currently valued at US$65 677 424 based on the closing share price on January 6 on the New York Stock Exchange of US$12,82 per share.
Caledonia is also listed in New York and London.
Formerly owned by Anglo American Corporation, Bilboes is a large, high-grade gold deposit located about 75km north of Bulawayo. Bilboes Gold is owned by Toziyana Resources which controls 50% shareholding, Baker Steel Resources Trust (24%) and Infinite Treasure with 26% stake.
Following the transaction's successful conclusion, Victor Gapare, a well-known mining tycoon in Zimbabwe who owns Toziyana Resources, was appointed as the executive director of Caledonia.
"Completion of the Transaction is the cornerstone in Caledonia's strategy to create a mid-tier, multi-asset gold producer focussed on Zimbabwe," Caledonia chief executive officer Mark Learmonth commented on the transaction.
He said Bilboes had a sizable, high-grade sulphide deposit that could be extracted cheaply and open-pit. According to Learmonth, a feasibility analysis on the Bilboes project that the Bilboes vendors developed predicts an output of about 168 000 ounces of gold per year over a 10-year period.
"Now that the transaction has completed, Caledonia will commission its own feasibility study to identify the most appropriate way to commercialise this asset having regard to the availability of funding with the objective of maximising Caledonia's net present value per share. I anticipate the feasibility study will take 12 to 14 months to complete," he said.
"In the short-term, I expect ore production from the Bilboes oxides will commence in early February and we anticipate beginning to recover gold from the heap leach from March."
The Central Shaft project at Blanket Mine, which is currently producing at its target production rate of 80 000 ounces per year, and the acquisitions of the exploration projects at Maligeen and Motapa should be taken into consideration when evaluating the acquisition of Bilboes, according to Caledonia CEO.
The company recently announced an upgrade to the existing mineral resource base at Maligreen. Caledonia claimed that although Motapa was at an earlier stage considering its size, its appealing geological prospectivity and its proximity to Bilboes, it was a highly attractive addition to its portfolio.
"I look forward to working with Victor and in particular developing Bilboes and other investments in Zimbabwe with him and the rest of the management team on behalf of Caledonia," Learmonth said.
Leigh Wilson, the chairman of Caledonia, expressed his gratitude to the Bilboes vendors and their advisors for their active assistance in finalising the complicated agreement, particularly to Gapare who worked closely with Caledonia management to meet a number of important transactional criteria.
In accordance with the terms of the deal, Caledonia will hold onto 5% of the total consideration shares (deferred shares) in order to calculate any normal modifications to the acquisition price after completion to account for any extraordinary liabilities incurred prior to completion. Within the upcoming weeks, this calculation is anticipated to be finished.
In addition, Caledonia will hold back 441 095 of the total consideration shares that would have been given to Toziyana (escrow shares) in order to give them to Shining Capital as payment for a different business deal between Toziyana's holding company and Shining Capital's subsidiary Infinite Treasure Limited.
The Reserve Bank of Zimbabwe must approve the business agreement between Toziyana's holding company and Infinite Treasure before issuing the escrow shares to Shining Capital.
Deferred shares and escrow shares totaling up to 697 247 extra shares will be distributed in due course, at which point additional announcements will be made. As a result, after the transaction was finalised, 4 425 797 new shares in Caledonia were issued to the sellers of Bilboes.
Caledonia will have a total of 17 258 923 common shares with no par value in issue after the issuance of completion shares.
Related Topics