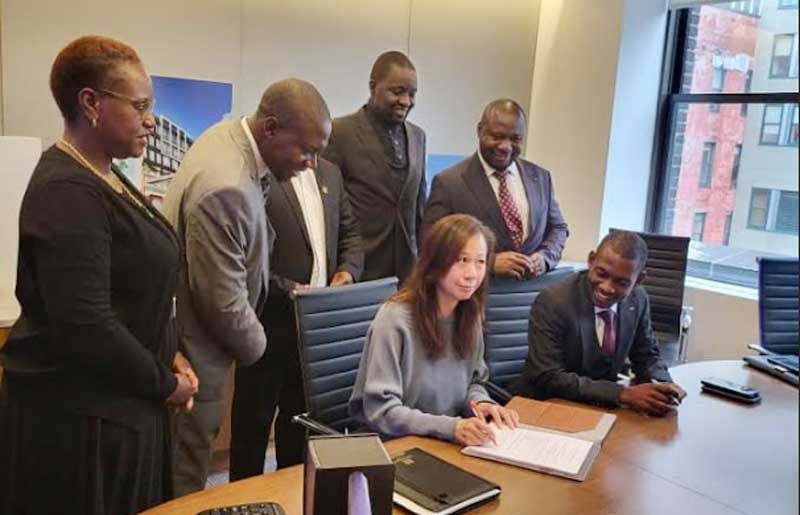 The CEO Africa Roundtable (CEOART) last week signed a memorandum of understanding (MoU) with Geneva based Anchor International Investments to collaborate in a broad range of areas including drumming up foreign direct investment into Zimbabwe.
A 23-member delegation from CEOART has been touring the US to unlock growth opportunities since the last week of September.
The delegation, consisting of business executives from the financial series sector, the tobacco industry, the motoring and real estate sector among others was due to visit Dallas, New York, Washington DC and Baltimore, holding talks with investors and other stakeholders.
The delegation is being led by CEOART chairman Oswell Binha and chief executive, Kipson Gundani.
The executives were expected to visit companies like tractors producer John Deere, CM Motor in Arlington, Tetra Park and Tesla before they move on to New York for roundtables with members of the Harlem Area Chamber of Commerce.
Tesla, the electric vehicles maker, has a business model that has attracted worldwide attention, business leaders globally are keen to understand the driving force behind its acclaim.
Other institutions that involved in the roundtables include Prosper Africa in Baltimore and the World Trade Centre to mention a few.
Anchor International Investments is a Geneva based advisory firm.
It works with companies, investors and asset managers, providing a wide range of services including business development and implementation, market validation, fundraising support, objective setting and strategy formalisation, investment thesis development and fund distribution.
"This partnership will see the two organisations coordinating on development, education, value addition and beneficiation in the areas such as mining development," CEOART media and communications officer, Hlonipi Gillian Chisoro said.
Other areas that are set to benefit from this partnership includes research and technology transfer, manufacturing, beneficiation and value edition, marketing and call centre services, human resources and payroll compliance," she said.
"Other sectors that will also benefit from the partnership are financing and financial intermediation, construction and low-cost housing, bankable projects, structured finance and renewable energy amongst many other areas that may become relevant in each project," she added.
Anchor International Investment was represented by its president Yvonne Hu.
"The United State business mission is expected to shape incentives for expanding business operations in Zimbabwe and the United States of America," Chisoro added.
"The main focus of this business mission is to provide networking opportunities for all those who are interested in elevating their business and opening them up to various new challenges. The signing of the landmark MOU is a step in the direction of achieving this objective," she noted.
Related Topics