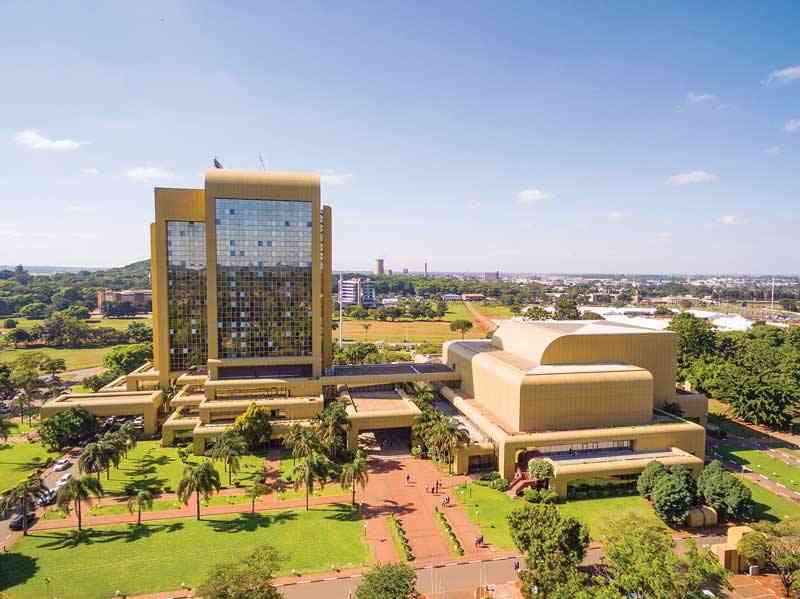 RAINBOW Tourism Group (RTG) will this month pay out $380 million in dividend after reporting its best ever first half profit margin, Douglas Hoto, chairperson at the listed leisure empire, said on Friday.
The $380 million translates to just over US$620 000, which RTG directors have undertaken to send out through a hybrid regime combining forex and the free-falling domestic currency — a new trend seen at other Zimbabwe Stock Exchange-listed firms.
A US dollar dividend was unimaginable as pandemic headwinds tormented fragile markets only a year ago.
But forex wielding regional and international holidaysmakers have been trooping back at a far higher scale than originally projected, bolstering RTG's capacity to hand out a windfall that makes a difference to shareholders who have gone through two years of complete devastation.
The Zimbabwe Stock Exchange (ZSE)-listed outfit, which executes its vision through a string of high-end hotels including the five-star Rainbow Towers, said strategic system and process redesigns gave impetus to its capacity to face off pandemic threats during the half-year ended June 30, 2022, lifting inflation-adjusted revenue 246% to $7,1 billion.
The group turned over $2 billion revenue during the comparable period in 2021.
RTG moved post-tax profit to $1,2 billion during the review period, a 1 000% surge from $41 million previously, after a 100% rise in occupancies.
Arrivals rose by 110% according to chairperson, Douglas Hoto, higher than a 93% national average.
"The group closed the (period) with a profit margin of 18%, the best ever achieved by the company in any first half of the year," Hoto said as he shared results with investors.
RTG entered its 30th year this year, after kicking off operations in 1992, evolving from a mere start-up before instabilities hit Zimbabwe two decades ago.
"In light of this performance, the group is ... declaring an interim dividend of $380 million ... The group has been recording a month-by-month growth in regional and international arrivals at a faster rate than projected for 2022," Hoto said.
"The business model was put to test in the past two-and-half years and has demonstrated resilience against the unprecedented effects of the COVID-19 pandemic. The group demonstrated its ability to effectively navigate the evolving pandemic through strategic innovations, as well as the redesigning of systems and processes."
Chief executive Tendayi Madziwanyika told NewsDay Business that arrivals were expected to remain healthy for the remainder of the year.
"The growth in occupancies is evidence that the group's volumes are now at the pre-pandemic level," Madziwanyika said.
"The growth in volumes has been experienced across the group's business arms. The momentum recorded to date is anticipated to continue on the same trajectory into the rest of the year. The Gateway Stream platform continues to enjoy growth in activities across its revenue channels, with the grocery channel being the main revenue driver. The tour operations arm of the business, Heritage Expeditions Africa performance mirrored that of the hotels business over the past six months. The company continues to enjoy growth in leisure and touring activities compared to the same period in 2021."
Follow us on Twitter @NewsDayZimbabwe
Related Topics