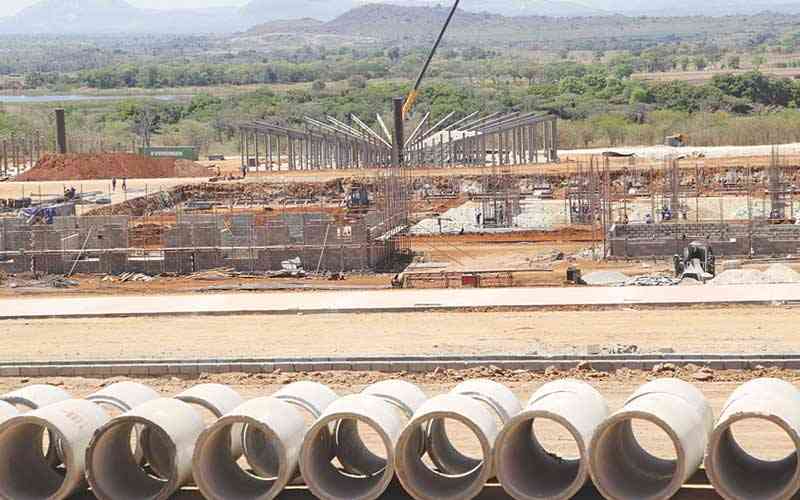 SHANGHAI Stock Exchange-listed battery maker, Huayou Cobalt says it will extract its first ounce of lithium at the US$300 million Arcadia Mine project during the first quarter of 2023.
On Wednesday, an official said the operation could be Africa's largest lithium mine.
Arcadia mine manager George Togara told reporters during a tour of the project that construction of a 400 000-tonne capacity plant was half-way through and completion was set for the end of this year.
"We are targeting to complete our project by the end of the year so that we start commissioning and production during the first quarter of 2023," Togara said.
"Looking at the scale of production that we are going to have, Zimbabwe will be the biggest producer of lithium products in Africa. As we start production, we are mainly targeting two primary products which are petalite, which is used in the ceramic industry and spodumene which is used in the battery-making industry."
Huayou took over Arcadia after paying US$378 million to Australia Stock Exchange-listed Prospect Resources last year.
In May, the Chinese outfit said it would be pouring US$300 million into the construction of a world-class operation to ship the product to Chinese markets.
This was after firming up its Zimbabwean ambition by deploying its executives to take charge as it prepared for exploitation.
"We intend to develop the project rapidly over the next year and invest US$300 million to develop the mine and construct a processing plant with capacity to treat around 4,5 million tonnes of ore and produce 400 000 tonnes of lithium concentrate per annum," Huayou said in May.
The firm is constructing a thickener, separator, crusher, laboratory and staff accommodation at the operation, about 60 kilometres east of Harare.
"The materials are typically going towards China and they will be processed into inputs for the battery manufacturing industry," said deputy general manager Trevor Barnard.
"Over time the product will find its way into electrical vehicles and batteries that will be distributed all over the world," he said.
"This will be a shot in the arm for Zimbabwe's economy and will contribute towards achieving the National Development Strategy 1 set out by the government. At least 600 locals are to be employed during the construction phase with figures rising to between 700 and 900 when production goes into full gear. The majority of these will go to local people," the firm added.
Huayou said it was "super excited" to be in Zimbabwe where it had clinched the "biggest" lithium deal from where it will champion the transformation of the southern African country into one of the key players in global electric vehicle production.
Follow us on Twitter @NewsDayZimbabwe
Related Topics