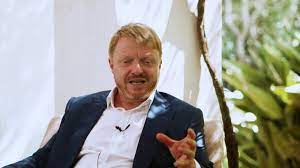 SHAME MAKOSHORI BLANKET Mine's Jersey-headquartered parent Caledonia Mining Corporation says it has narrowed its search for fresh Zimbabwean projects to seven goldfields after combing through over 30 assets.
Tri-listed Caledonia said this week the strategy was part of a broad ambition under which it plans to pounce on more gold mines, following significant expansion at Blanket, where it projects to lift output to 80 000 (oz) ounces this year.
With a US$30 million war chest at the end of September, Caledonia sits on strong ground to swing as it sees fit, and take over assets of its desire.
Chief financial officer, Mark Learmonth told businessDigest that the firm was determined to transform into a multi asset with capacity to extract 500 000oz a year.
"We are looking to invest more money for growth," he said.
"We have looked at over 30 assets and we have narrowed this to seven," he added.
The first phase of Caledonia's expansion kicked off with a US$70 million new shaft development that was completed last year.
Central Shaft, which helped the firm lift output last year, was this week described by Learmonth as a "first world piece of engineering".
"A first world piece of engineering has been constructed in Zimbabwe. Zimbabwe should be proud of this," he told businessDigest.
In September, Caledonia entered a US$4 million agreement with Pan African Mining to acquire Maligreen, a brownfield asset situated in the country's gold rich Midlands province. But months before the transaction was inked, Bloomberg had linked New-York Stock Excahnge-listed Caledonia to a spending spree involving acquisitions of Bilboes Gold's Isabella-McCays-Bubi mines in northwest Zimbabwe.
Caledonia also trades its stock on the London Stock Exchange's Alternative Investments Market, along with the Victoria Falls Stock Exchange (VFEX).
Bilboes' mines can potentially produce more than 200 000oz of gold a year, which ties into Curtis' plan to lift output to about 500 000oz annually. Most of the Isabella-McCays-Bubi operations have been mothballed as the owners scouted for investors.
Asked if Isabella was part of his vision, Learmonth, who takes over as CEO later this year, was evasive.
"We are not going to be speculating," he said, before posting his own question; "Are there any publicly disclosed assets that you have heard (we are pursuing)?"
Curtis also commented on a foreign currency retention policy that has been pursued by the Reserve Bank of Zimbabwe for several years.
Under the strategy, miners get 70% of their export earnings in United States dollars, with the remainder being converted into Zimbabwe dollars at the prevailing official exchange rate.
The Caledonia CEO said; "We like 100%. It would be logical. We have invested US$70 million. Central Shaft was a self-financing project".
He said a retention threshold of 100% on incremental output announced by the government last year had started flowing through.
"The incremental revenue is appealing to us. This is why we went into VFEX," he said.
Caledonia lifted gold output at Blanket Mine by 17% last year, after scaling up throughput at the game-changing Central Shaft. Curtis said in January that the firm scaled up output to 67 476oz during the review period, above its 2021 target of between 61 000oz and 67 000oz, giving impetus to directors' long cherished ambition to reach 80 000oz.
On a quarterly basis, Blanket bolstered output by 24% to 18 604oz during the fourth quarter ended December 31, 2021, compared to 15 012 ounces of gold mined during the prior comparable period in 2020, Curtis said.
"This has been an outstanding performance and a tremendous team effort…we were able to exceed our revised annual production guidance. The commissioning of the Central Shaft, record gold production, along with a continued commitment to safety, all in one year, is an outstanding achievement and testament to the quality of the Caledonia technical team. Now that the Central Shaft is complete, the company will focus on other areas of its growth strategy, as we continue to evaluate investment opportunities, with a vision of becoming a multi-asset gold producer," said Curtis.
Central Shaft represents one of the most recent significant gold mining investment projects in Zimbabwe that is a game-changer to Caledonia's local interests.
The asset performed to expectations during the review period, underpinning most of the growth figures released in January, which were in line with the combined sector output announced by the government last week.
For Caledonia, 2020 was a tricky period highlighted by continuing tough foreign currency retention thresholds imposed by the central bank.