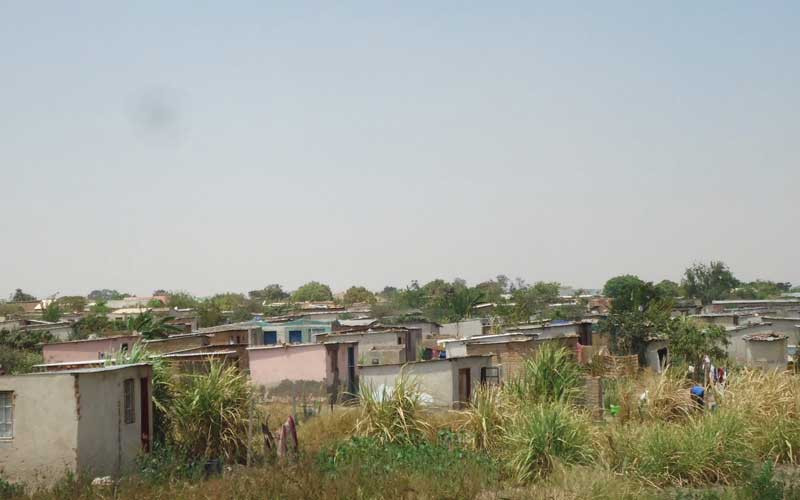 THE Agreement establishing the African Continental Free Trade Area (AfCFTA) was signed in March 2018 and came into force in May 2019. However, trading under the new agreement commenced on January 1 2021.
As of September 2023, 54 of the 55 African Union member states have signed the agreement with 47 ratifying it. The main objective of the AfCFTA is to create a single market for goods and services facilitated by the movement of people to deepen the economic integration of the African continent.
The AfCFTA targets a market of 1,2 billion people representing US$2,5 trillion in cumulative GDP. The AfCFTA is being implemented to address the low performance of African countries in terms of intra-African trade, which is struggling to evolve compared to Europe and America, even if some progress has been recorded.
While the AfCFTA holds significant promise for Africa's economic development, its success hinges on effective implementation. In this context, the Assembly of Heads of State and Government of the African Union adopted the African Union theme of the year 2023 as the year for "Acceleration of AfCFTA Implementation".
By removing trade barriers, fostering regional integration, promoting economic diversification, and attracting investments, implementation can unlock the full potential of the AfCFTA and drive sustainable and inclusive economic growth across the continent.
However, evidence, data, policies, and practice form a foundation for successful AfCFTA implementation. They enable informed decision-making, policy formulation, monitoring and evaluation, stakeholder engagement, addressing challenges, and fostering a culture of learning.
By relying on evidence and data, policymakers can navigate the complexities of trade integration, optimise resource allocation, and ensure that AfCFTA implementation delivers the intended economic and social benefits for African countries.
AfCFTA implementation
The most important gains expected from the AfCFTA are the reduction of non-tariff barriers and trade facilitation due to the high level of indicators associated with them.
To this end, the AfCFTA requires member countries to phase out tariffs on at least 97% of tariff lines, accounting for 90% of intra-African imports.
The abolition of customs duties will have positive impacts on macroeconomic indicators, such as poverty, employment, income, investment, competitiveness, and others.
The World Bank shows that by 2035, the AfCFTA could facilitate the reduction of extreme poverty of 30 million inhabitants and increase the income of 68 million other people, who live on less than US$5,50 a day.
According to the same study, real income gains from implementing the agreement could increase by 7%, or almost US$450 billion by 2035 while adding US$76 billion to income for the rest of the world.
Of the US$450 billion, US$292 billion would come from the strengthening of trade facilitation measures aimed at removing bureaucratic obstacles and simplifying customs procedures.
Wages will experience significant growth for both women (+10,5%) and men (+9,9%). Similarly, in terms of labour quality, unskilled workers will see their income increase by 10,3% and skilled workers by 9,8%.
Evidence also shows that by 2035, the volume of total exports will increase by almost 29% compared to the current level (16,6% in 2023).
Intracontinental exports would increase by more than 81%, while exports to non-African countries would go up by 19%. Total export revenue expected by 2035 is US$2,5 trillion, of which manufactured goods dominate and are valued at US$823 billion, US$690 billion for natural resources, US$191 billion for agriculture, and the remaining US$256 billion for services.
Of the total export growth of US$560 billion, the increase in manufactured exports accounts for some US$506 billion, an increase of US$220 billion in Africa and US$286 billion with the rest of the world.
The AfCFTA represents a real opportunity to stimulate economic growth, reduce poverty, and expand economic inclusion.
Much as the AfCFTA offers numerous opportunities in terms of larger markets, greater efficiency and competition, increased welfare, higher level of intra-African trade, and diversification of products, its effective implementation should consider the key challenges identified.
Some key challenges in implementing the AfCFTA are as follows:
Political and security issues
Although the AfCFTA pays attention to Africa as a continent, the implementation will be at the national level. However, policies have a crucial role to play in the successful implementation.
This requires political will at the level of Heads of State in the development and effective implementation of national policies related to the implementation of the AfCFTA.
Policies play a crucial role in boosting private sector investment in trade, and their predictability is a key factor in creating a favourable investment environment.
When policies related to trade are clear, consistent, and transparent, they provide certainty and reduce risks for private sector participants, encouraging them to invest and engage in international trade, therefore, supporting AfCFTA implementation.
Furthermore, peace, security, and political stability in African countries are necessary conditions for the implementation of the AfCFTA.
The insecurity and terrorism that reign in some regions must be resolved to promote the free movement of goods, services, and people promised by the AfCFTA.
Infrastructure challenges
Economically, for African countries to reap the full benefits of the AfCFTA and to be globally competitive, they need to invest more in critical infrastructure by promoting innovation and technology.
Indeed, the African continent suffers greatly from a deficit in terms of infrastructure to support the implementation of the AfCFTA.
According to the conclusions of the AfCFTA Business Forum (2023), Africa needs to improve these infrastructures with a level of investment ranging from US$130 to US$170 billion per year.
In 2023, the financing gap amounts to US$68-108 billion, which means that only around 34% of the population has access to electricity and that 40% live more than 5km from the road.
These challenges increase logistics costs, which could represent up to 40% of the cost of trading goods among African nations.
Digital divide
With globalisation, the challenge of digital trade policy must be resolved. Digitalisation is accelerating Africa's connectivity to the rest of the world. It will make it possible to accelerate the implementation of the AfCFTA, but the institutional and regulatory framework is not yet effective.
Furthermore, a common digital trade policy must be explored to protect Africans.
Linking policies and practice
Policies and practices related to AfCFTA implementation should be informed by robust evidence and analysis. This involves conducting research, collecting data, and evaluating the potential impacts of various policy options.
Evidence can help identify priority sectors, trade patterns, and potential challenges, enabling policymakers to make informed decisions and design effective strategies.
Moreover, policies play a central role in guiding AfCFTA implementation. Evidence also plays a crucial role in enabling the private sector to make informed and timely investment decisions.
Access to reliable and up-to-date evidence helps businesses assess market opportunities, evaluate risks, and understand the potential returns on investment.
It provides the necessary information for strategic planning and resource allocation. It is essential to develop policies that align with the objectives of AfCFTA and support its smooth functioning.
Evidence-based insights can help policymakers understand the potential implications of different policy choices and develop coherent and integrated policy frameworks.
Sharing knowledge and experiences among member states can facilitate learning and support the adoption of effective policies and practices.
Establishing inclusive public-private platforms for dialogue and consultation can facilitate the exchange of ideas, experiences, and best practices.
These partnerships can help identify practical solutions, address challenges, and drive innovation in trade-related policies and practices.
In conclusion, think-tanks and other stakeholders, including policymakers, private sector representatives, researchers, civil society organisations executives, and development practitioners, need to come together to share ideas and experiences on the various interventions around AfCFTA implementation.
They can offer concrete recommendations on options and approaches to support the implementation of the AfCFTA.
Zvendiya is an independent researcher. — [email protected]. These weekly New Perspectives articles published in the Zimbabwe Independent Newspaper are coordinated by Lovemore Kadenge, an independent consultant, managing consultant of Zawale Consultants (Private) Limited, past president of the Zimbabwe Economics Society and past president of the Chartered Governance AND Accountancy Institute in Zimbabwe. — [email protected], +263 772 382 852.
Related Topics