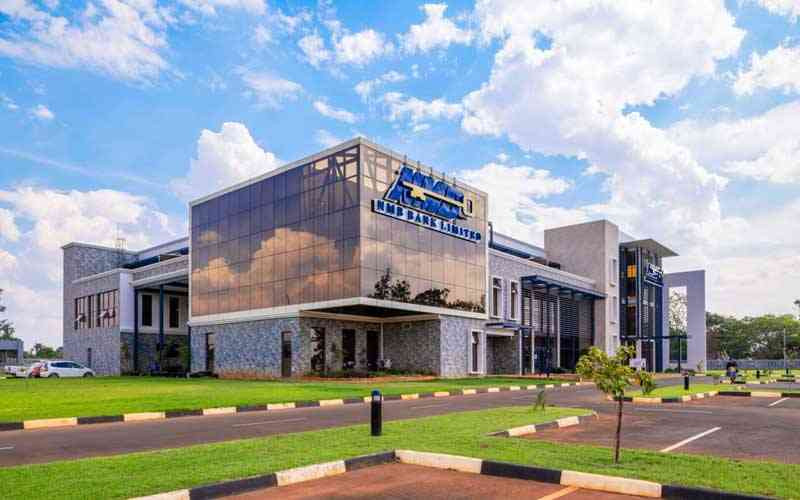 FINANCIAL services group, NMBZ Holdings Limited, has opened discussions with various providers of debt financing, whose drawdowns are expected this third quarter, according to the firm's financial results for the half year ended June 30 2023.
During the period under review, NMB's loans and advances more than doubled to ZW$363,27 billion, from the end of 2022, buoyed by an increase in corporate lending of nearly 174% to ZW$311,97 billion.
"The main subsidiary, NMB Bank Limited remains well capitalised with a total capital adequacy ratio of 27,79%. Risk weighted assets stood at ZW$1,2 trillion, up 675% from December 2022 levels," NMB chairperson Benedict Chikwanha said, in a statement attached to the firm's results.
"The bank is in discussion with various providers of debt financing and the discussions are at various stages of completion. It is expected that draw-downs will commence in the third quarter of 2023."
NMB chief executive officer Gerald Gore said total assets closed the period at ZW$1,03 trillion, driven by revaluation gains and foreign exchange gains.
"The group's value preservation strategies paid off as the balance sheet and capital position remained solid notwithstanding the significant deterioration in the exchange rate," he said.
NMB had a total capital reserve of ZW$83,42 billion at the end of the half year under review, up from ZW$36,61 billion at the end of 2022. The capital reserve is an account set aside for major long-term investment projects or other anticipated expenses.
"Going forward, attainment of macroeconomic stability will be primarily hinged on the continued tight stance on money supply and accelerated liberalisation of the foreign exchange market," Chikwanha said.
"The recently secured Afreximbank (African Export–Import Bank) facility offers a lifeline, sustained economic recovery.
"The group will continue to explore opportunities for revenue growth and value preservation while forging ahead to achieve its strategic objectives," he added.
At the end of the half year, NMB posted a profit after tax of ZW$194,94 billion up over 2 000% from the comparative 2022 period.
Driving the increase were net foreign exchange gains and fair value gains on investment properties, which were both related to the fall of the Zimbabwe dollar.
The Zimbabwe dollar traded at US$1:ZW$5 739,79 on June 30 2023 and US$1:ZW$370,96 on June 30 2022.
The Zimbabwe dollar traded at US$1:ZW$5 739,79 at the end of June.
Related Topics