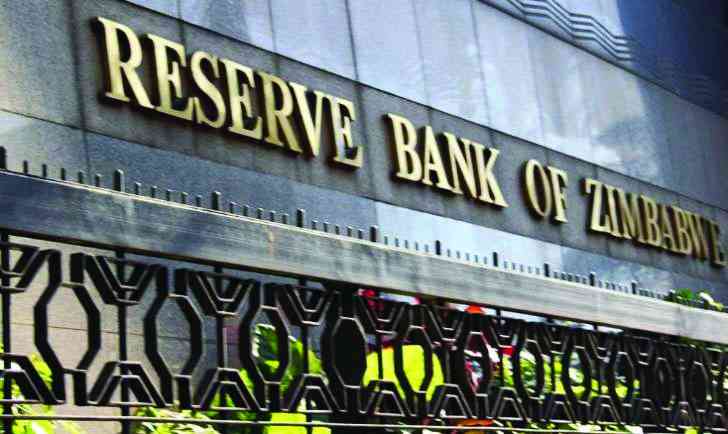 EXPERTS have warned of more power outages after the central bank ordered non-exporters to settle their energy bills in Zimbabwean dollars in a bid to keep the under-fire local currency relevant.
The latest directive, the experts said, could result in foreign currency inflows into the coffers of State-run power utility, Zesa Holdings, declining and affecting its ability to pay for imports.
The power utility has always indicated that Zimdollar indexed power tariffs were unsustainable, as it requires foreign currency to import equipment and spares.
Zimbabwe's currency has had its worst performance since its return as the main medium of exchange in 2019, falling off by over 70% on both the official and parallel markets since the turn of the year and many businesses are now rejecting it.
But even before the Reserve Bank of Zimbabwe (RBZ)'s directive, Zesa had difficulty accessing cheaper US dollars from the foreign currency auction system, which has been overwhelmed by demand.
The central bank this week finally moved to the interbank rate for the main exchange rate and banks as sources of foreign currency, relegating the auction market to a secondary market
The power utility says it is comfortable with a policy giving it authority to collect 100% of its revenues in foreign currency.
But industrialists have warned that pursuing such a policy would disrupt businesses.
The RBZ last month unveiled a cocktail of measures, including directing government agencies to collect fees in Zimbabwe dollars. It also limited the amount of weekly forex allotted on the auction system to US$5 million to manage backlogs.
But in its May 2023 equity report, Inter-Horizon (IH) Securities said following the RBZ's move, Zesa will see its United States dollar reserves drop significantly. This, in turn, will disrupt power supply, IH warned.
"To prevent a complete slide into dollarisation, it was critical that the government shows conviction in the ZWL (Zimbabwe dollar) by creating the demand for it," the report reads in part.
"By allowing all customs duty to be payable in ZWL, we expect demand for the local currency to increase. Theoretically this should trigger private sector participation on the supply side of hard currency as companies sell to meet obligations.
"On the other hand, we might experience increased power supply disruptions as foreign currency inflows to Zesa are reduced. While it is commendable that authorities are enacting measures to neutralise excess liquidity on the market, the key issue remains expanding money supply."
The power utility was generating less than 800 megawatts (MW) as of Wednesday against a national demand of 2 500MW.
To cover for shortfalls, Zesa imports electricity from regional power utilities. It has rolled out a crippling unscheduled load shedding lasting more than 16 hours daily.
Currently, the country imports 100MW from South Africa's Eskom, 10MW from Electricidade de Moçambique and 50MW from Zesco in Zambia.
Zimbabwe, according to Zimbabwe Electricity Transmission and Distribution Company acting managing director Howard Choga, could access another 300MW, which can only be transmitted it is pays outstanding dues.
Choga told delegates attending the Chamber of Mines of Zimbabwe conference in Victoria Falls last week that Zesa needs foreign currency to import parts.
Choga said a cost-reflective tariff remained key in the efficient distribution of electricity.
The power utility said a huge backlog of distribution network maintenance accumulated over the years, arising from insufficient revenue generation capacity from a below-cost of supply tariff.
A number of customers were now resorting to solar power and gas for running their operations.
Rolling blackouts, which have deepened in the past few months, could cost the economy close to US$4 billion this year, industrialists told the Zimbabwe Independent in March.
The power crisis, which has worsened since output at the Kariba hydroelectric power station was rattled by low water levels on Lake Kariba, has been grounding industries for many hours, triggering extensive production cuts.
Related Topics