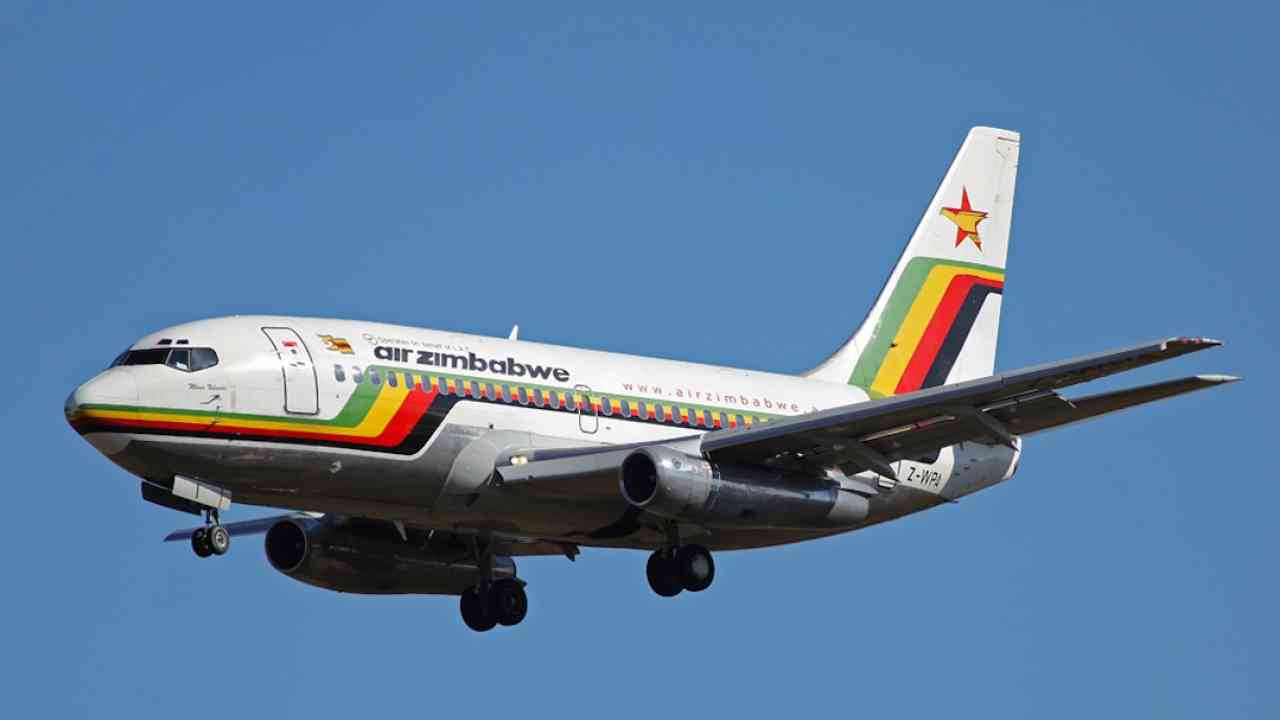 AIR Zimbabwe (AirZim) acting chief executive officer (CEO) Edmund Makona this week opened up about his plan for the troubled carrier, saying a massive revamp would be underway soon to save the business following years of prolonged troubles.
In one of his first press interviews since his surprise return three weeks ago, the man who was sacked in a shock government decision over five years ago, said his immediate plan would be to bring one of the airline's two grounded Boeing 767s jetliners into operation and repurpose it to a cargo aircraft.
The strategy revolves around the need to identify pockets of the business with potential to spin cash immediately, and drive what Makona says would be long-term recovery.
The AirZim boss spoke authoritatively, confirming speculation that he could be reappointed substantive in the near future.
Makona returned to take charge of the troubled operation within the same days when the airline was flighting adverts for a substantive CEO.
He said along with repurposing the jetliner, AirZim would be exploring the possibility of relaunching flights into some of the world's most lucrative destinations.
However, he did not disclose if the airline would be using aircraft within its current aged fleet to fly into destinations like London and Beijing where competition is cut-throat.
The State-owned carrier is currently operating a 50-seater Embraer ERJ145 that serves Harare, Bulawayo, Victoria Falls, and Johannesburg.
The airline also operates the 105-seater Boeing 737 on the Harare-Dar es Salaam route.
"The next phase is to look at the fleet that we have from a strategic standpoint and utilise most of our assets," the AirZim boss told businessdigest, after leading a team of the airline's staff to the Zimbabwe International Trade Fair last week.
"We are going to bring one of our Boeing 767s to specifically focus on cargo. This service should be available at least within the next two months, if not less."
He said AirZim's recovery plan would revolve around a four-pillar approach with an emphasis on developing route networks, finances, human capital and equipment.
"I want the nation to know that we are going to grow sustainably. We are taking a crawl, walk and run approach. However, there are also low hanging fruits," Makona said. "We are looking at London and Harare-Beijing. We would definitely focus on those routes. They realise an immediate return on investment.
"The real strategy is pillared on consolidating both the domestic and regional network, which would then feed into the international network."
Makona said the airline would be scouting for funding as the recovery plan progresses, with funding required being staggered progressively.
The airline will be vibrant AirZim, he said, noting that he and his team "will not look back".
"Today with the innovation issues that have come up and the revolution in the industry, 90% of today's passengers do not visit the cargo office," he said.
"AirZim, therefore, also needed to transform itself and re-asset and synchronise itself with the modern way of transacting. We have an AirZim that had, at some point, inconvenienced its passengers.
"In this new journey, we have realigned ourselves to the fact that we must continue to consistently meet customer expectations. The aviation industry is about punctuality and schedule integrity. This is what we promise the nation that you will travel on the day and at the time that AirZim promises.
"This is our commitment to the nation as we drive towards achieving an upper middle-income economy for Zimbabwe by the year 2030."
Makona said the next five years are going to be "exciting", getting passenger convenience, more routes and cargo space.
"There is so much in-store in terms of route network development, equipment acquisition and modernisation. All this is riding on our four-pillar strategy."
AirZim recently put out a request to dry lease two B777-200ER aircrafts to local and foreign companies.
A "dry lease" refers to the rental of an airplane without pilots, the services of a crew, ground staff, ancillary equipment, routine maintenance or insurance.
The lessee is responsible for securing an air operators certificate and registering the Boeing B777-200ER. The owner will hand over physical possession of the plane to the lessee and will no longer be responsible for the plane's daily operations.
Related Topics