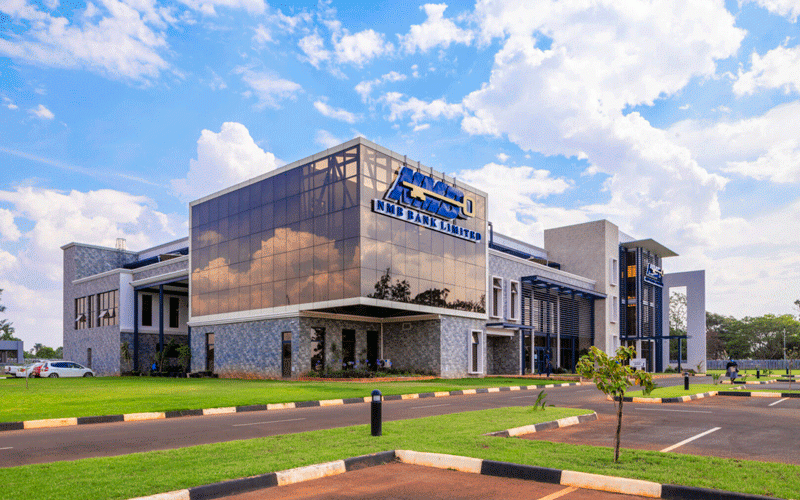 TOWARDS the end of 2021, Zimbabwe Stock Exchange listed financial services outfit, NMB Holdings Limited appointed Gerald Gore (GG) as the chief executive officer, replacing long serving boss, Benefit Washaya. Our senior business reporter Freeman Makopa (FM) caught up with the NMB boss, following the recent presentation of the group's financial results for the year ended December 31, 2022, and discussed how he plans to transform the big operation. Here are excerpts of the interview:
FM: Tell us about your new ventures?
GG: We are looking at broadening the group structure. We call it related diversification. A lot of the areas we are going into are areas that are already existing in the bank. For example, in property sector, we already have a real estate department. But we are now giving it stature so that it becomes a standalone company. It will now be able to participate in that space, carrying out acquisitions, developing land and focussing on other property management services. It might not be able to do these when it is sitting in the bank. This will be capitalised to the tune of US$3,5 million.
FM: When will this business be launched?
GG: This month or on the 5th of May, we will be launching. There are projects that we have done in Marlborough (Harare), where we constructed about 26 cluster units. They have been completed now. We are going to be launching that project together with company.
FM: You should already be having several projects in the pipeline
GG: We have various projects that have been running in terms of giving people access to accommodation and properties in Harare, Bulawayo and Chinhoyi. They range from stands, cluster developments and even industrial properties. The company, for the next three years, will have a pipeline to work on. We are diversifying to take advantage of opportunities within specific sectors like property and microfinance. What we have observed is that we are banking corporates and individuals, but there is a gap in terms of small to medium enterprises. We have not been able to serve them. This is why we set up the microfinance unit. We have many SMEs in the bank, but they are neither corporates nor individuals. We have setup this unit to support SMEs. I think we have started underwriting loans and we believe that will give us a complete product offering to cover all our customers. In terms of the property company's name, we are still having conversations.
FM: The bank will be capacitating its subsidiaries from internal sources. How much are you expecting to invest?
GG: I think it is on a need basis. A lot of these subsidiaries will be riding on technology. With technology, there are very minimum investments. We have already built the capability inhouse. When there is need for additional capital, we will be riding on the tech platforms that we have built. They will not be too hungry for capital. As and when there is a requirement, then we will step in.
FM: During the presentation of your financial statements, you mentioned lines of credit. Please shed more light?
GG: We have been very successful in mobilising foreign lines of credit. This is coming out of a lot of factors. These are the type of our shareholder base and obviously the kind of bank that we are running. When (lenders) come to carry out due diligence before they give us money, and they turn the place upside down, we have passed the tests over the years. This is why they are excited and eager to deal with us. We have five potential lines of credit providers whom we are talking to. The negotiations are at various stages. The hope is that when we conclude all these deals, which should bring about US$53 million for supporting our exporters, (will be successful). Last year, we had record exports in this country. I think it helps in sustaining the exchange rate. Generally, I also think it boosts productivity in the country. We want to do our part in that respect. We are very strong in horticulture. We have supported some of the biggest blueberry farmers. The US$12,5 million that we got from the European Investment Bank was (mostly) invested into blueberry farming. Zimbabwe's blueberries are in strong demand the world over. The climate is good, so we have played our part in that respect. We are looking at other value chains requiring capacity. We want to help farmers with funding for cold chains and development of new fields.
FM: How has digitalisation at NMB impacted on your human capital?
GG: When we started our digital transformation, the first pot of call was the mindset. You got to deal with the mindset. Yes, as we were starting there was resistance. People were scared, but we were telling them that there were certain things that they were doing that were not adding value. You could be moving figures from one sheet to another, but it was not adding value so we got robots and machines. But for you (staff), we will move you to areas where you activate your brain. I think initially, people didnot understand. But they got to see what was happening in the bank. People who (were afraid) are new project managers.
They are doing work, and they are in demand. I think this has gotten people to support this more. The transformation is more sustainable because it is also building people. We are moving them from low to high value activities where they get to think and grow as individuals. We are now completely aligned. If you come into the bank today it is a series of cross-functional teams, people who love what they are doing. They have seen the value in terms of the careers out of this transformation.
FM: How are digital platforms faring in the bank?
GG: Digital platforms empower customer. What we are doing is we are almost democratising banking. The customer has to choose when they go to banks. This must not be tied to opening hours. With digital, they actually make a choice to say "I want to withdraw money now but I will go to the bank in two hours' time". We are giving power to customers. We want complete power to be in the hands of the customer. If customers make decisions on their own without consulting us, that will be perfect. There are rankings that are carried out on apps. Our platform is ranked 4,1 out of 5. That is very high, probably the highest in Zimbabwe. Customers love it (digital) because it gives them flexibility. It saves them time; saves them money and it is so simplified. Even senior citizens can transact on our platforms because we build them for customers.
FM: As CEO, what gives you sleepless nights?
GG: Talent, people.Like I said, we are building a highly collaborative institution. The bedrock of that is our talent. Everything that we have been able to do is because of our people. What gives me sleepless nights is how to retain our people, how to keep engaged, how to excite and present opportunities for them. I would say that is the biggest single thing that keeps me awake. There are a lot of things that we try to do so that the work environment is exciting. This is because we have a lot of young people working in the bank. We have to create an environment that is exciting.
FM: Companies have suffered due to power outages. What strategies have you put in place?
GG: There is a solar plant here (at the NMB head office) so we are 100% off grid and we run the business out of our solar plant. In fact, in other instances we feed into the grid. We are also trying to help our customers to mobilise money to build clean energy.
Related Topics