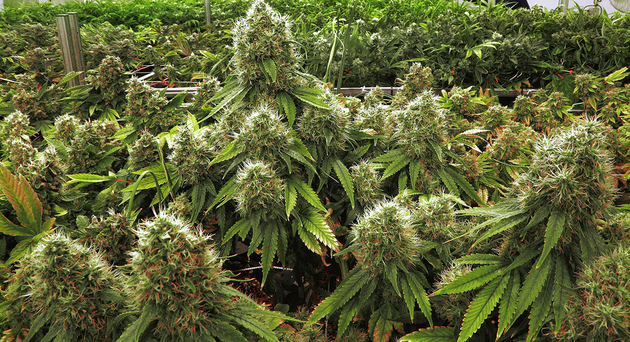 ZIMBABWE'S dream to develop a big cannabis industry has been thrown into jeopardy by failure to conform with European Union (EU) requirements.
The EU presents significant market opportunities for local cannabis producers, but they are required to work under strict production frameworks, according to experts.
Businessdigest understands that one of the EU's requirements — the good manufacturing practice (GMP) certification — is the cornerstone for cannabis exportation into the EU.
But local firms have been struggling to secure licences.
Zimbabwe legalised cannabis production in 2018, saying the crop, could be grown for medicinal and export purposes.
Still, Zimbabwe's decision triggered national debate, as the crop had traditionally been seen as a dangerous drug.
But government hoped to tap into market opportunities presented by the mass legal adoption cannabis across advanced countries.
The Zimbabwe Investment and Development Agency (Zida) says it has licenced 60 players to produce cannabis, but only about 12 were operating.
"We have licenced about 60 players in the medical cannabis space," Raban Masuka, Zida's head of investment research, told businessdigest.
"About four are for research purposes. We have about 11 to 12 players who are on the ground doing their work. At the moment, they are mostly concentrated around Harare. We also have some activity taking place around Headlands, Bulawayo and Kadoma.
"Actively, we have about 11 to 12 projects (running). The challenge with this has been securing the markets. We have recently almost secured an offtake agreement with (the UK's) National Health Service and we also have a potential offtake with Canadian Health.
"For us to meet their requirements we need a European Union GMP good manufacturing practice (certification) and lab. We have one that is almost certified. It is owned by Africa Medicinal Cannabis, which is a Chinese owned facility in Harare," he added.
Masuka said some licenced firms had moved to Lesotho, South Africa, Zambia and Malawi, frustrated by authorities' delay to come up with appropriate policies to support the industry.
Others had indicated that they have been affected by high production costs in Zimbabwe.
"These are huge investments. Growing a hectare of cannabis costs between US$650 000 and US$1,2 million" Masuka said.
"You are getting plus or minus US$7 million per 10 hectares so you basically have to put in the greenhouses, warehouses, fertigation plants and water cleaning facilities.
"And on the return side you get between US$3 million and US$7 million per hectare depending on your market and the quality of the product that you are producing. There is a huge return on that," he added.
Zimbabwe Industrial Hemp Trust founder and chief executive officer Zorodzai Maroveke said: "Medicinal cannabis is a capital-intensive sector because it is technically an agro-farming processing business. That is why you find the licencing costs, the regulatory framework, is quite stiff and the fees are also very high which players are still negotiating with the government to really look at. But, also, it's not really about policies in Zimbabwe only, it's the market itself"
Related Topics