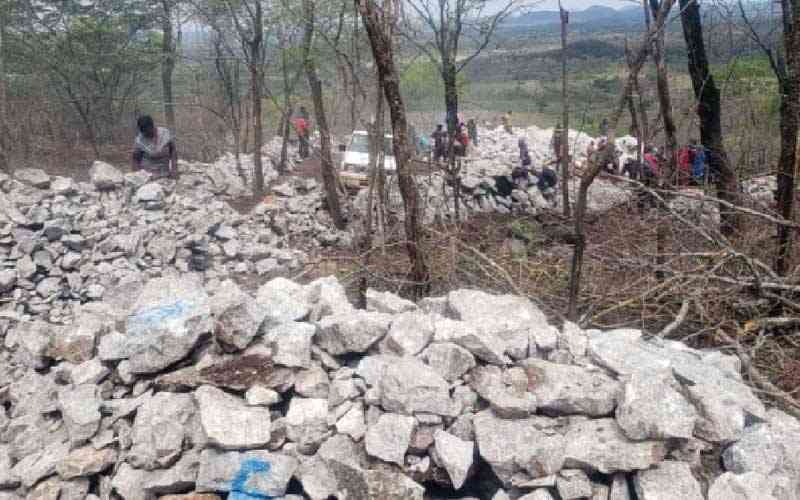 LONDON Stock Exchange listed and Africa- focused mining firm, Marula Mining has set up a Zimbabwean lithium and copper mining subsidiary as it bids to extend its footprint in Africa.
The firm's subsidiary, named Muchai Mining, was established to secure near-term and advanced lithium and copper mining and development opportunities in Zimbabwe's fast-growing and highly attractive metals sector.
According to the structure of the deal, Marula Mining will control an 80% stake in the new company while local firm, Gondo Mineral Resources (Pvt) Limited will hold the remaining 20% stake.
"The decision to establish the subsidiary company and have an operating presence in Zimbabwe follows extensive due diligence being completed on several opportunities in Zimbabwe's fast-growing battery metals sector," Marula said this week.
"The company's representatives have been in Zimbabwe since the beginning of the year, reviewing opportunities. The establishment of Muchai Mining is in line with the company's strategy to identify, develop and advance new, prospective battery metals opportunities in east and southern Africa."
Marula Mining chief executive officer, Jason Brewer said the development aligns with the company's growth strategy.
"This positioning of Marula Mining in Zimbabwe aligns seamlessly with our strategy and development plans, as we continue to identify and pursue opportunities that we believe have the potential to deliver value to our shareholders.
"Zimbabwe is home to substantial hard rock lithium deposits globally, with major interest from Chinese-owned mining companies. Zimbabwe is also home to over 70 copper deposits and known copper mines," Brewer said in a market update.
He was also excited by Zimbabwe's potential.
"The decision to establish Muchai Mining was a result of extensive due diligence and consideration of opportunities in the region. Our team has been on the ground since the beginning of the year and we are excited about the potential that Zimbabwe offers to the company and the industry," Brewer added.
"With Marula's experience and expertise, combined with our local partner's knowledge and experience in the country, we believe Muchai Mining is well positioned for success."
Marula Mining is an African-focused battery metals investment and exploration company that also has interests in several high-value mine projects in Africa.
Among the projects is Blesberg Lithium and Tantalum Mine in South Africa, Nkombwa Hill Project in Zambia and Kinusi Copper Mine, the Bagamoyo Graphite Project and Nyorinyori Graphite Project in Tanzania.
In Zimbabwe, the country's largest lithium deposits, estimated to be among the biggest in the region, have attracted global attention recently.
Over US$3 billion in fresh investment projects have been promised since Australia headquartered Prospect Resources moved to exploit the mineral about five years ago.
Prospect last year sold its Arcadia Mine to one of China's biggest resources firms, Huayou Cobalt, before moving to commence exploration at Step Aside, another claim close to Arcadia.
Apart from these, several firms are currently setting up lithium mines across Zimbabwe.
Related Topics