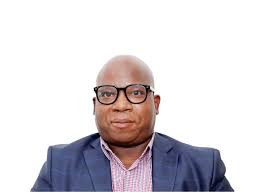 BINDURA Nickel Corporation (BNC) says it has inked a non-disclosure agreement (NDA) with a Zambian firm to process nickel at a fee.
The Victoria Falls Stock Exchange-listed BNC's processing facility at its Trojan Mine has been dormant for several years.
But authorities at the firm said this week that even if Trojan Mine operated at full throttle, it did not have capacity to ship enough stock to run the processing facility on its own.
They said the smelter had traditionally utilised stockfeed from many mines, including regional and international nickel producers.
BNC is a unit of Kuvimba Mining House (Kuvimba), a sprawling resources empire with interests in a string of minerals, including platinum and gold.
Managing director Thomas Lusiyano said during a tour of the operation that the unnamed Zambian firm, which has been expanding its business, had indicated that processing it's output in Zimbabwe would be cheaper than investing in a new plant in that country.
"The entity has expressed its desire to utilise our smelter to avoid going into the capital expenditure of investing into another smelter in Zambia," Lusiyano told reporters. "They have approached us with that view … and we have signed an NDA. Negotiations are still continuing."
BNC's smelter has been dormant for several years.
Lusiyano said the Zambian deal was only part of a broader plan to bring feedstock from other producers to Trojan for tolling.
"If that (the Zambian deal) happens, we will have the smelter resuscitated earlier than what we had thought because from our vintage point internally, we are going to utilise internal feed from the other mines that we are opening up to resuscitate the smelter and start using it," Lusiyano added.
The BNC chief said although no deadlines had been set with regard to the transaction, BNC's smelter could return to production much earlier that than anticipated if the Zambian deal goes through.
According to Amanda Tigere, a mine captain at BNC, the company would be implementing a high volume/low grade strategy through several projects planned to increase the quantity of inputs needed to revive the smelter.
"This is because Trojan alone cannot support the input that is required to restart the smelter," Tigere said.
Trojan Mine produces about 30% of the volumes required to start the smelter.
Eddington Vere, the mine manager, added: "The smelter has never been run by the volumes from one mine and even if we produce at peak from Trojan Nickel Mine only, they will not be adequate to run the smelter. It was built to be supplied by more than one mine, there was Madziwa and Shangani at that time and other mines were bringing their product here."
Previously, according to BNC process manager Chawo Nkhoma, the company used to receive feed not only from nearby mines, but also from countries like South Africa, China and Australia.
Related Topics