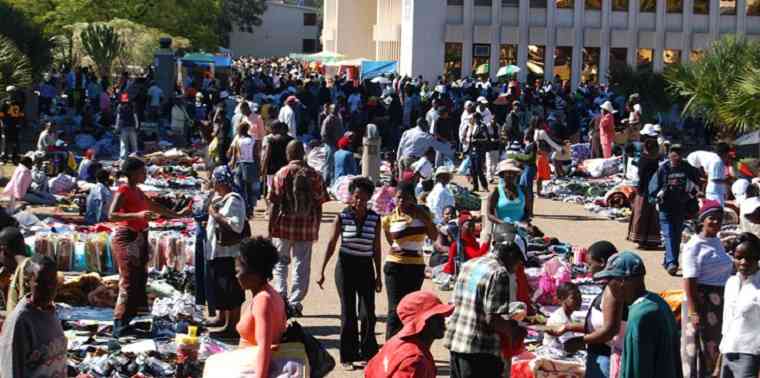 THE Employers Confederation of Zimbabwe (Emcoz) says excessive regulation of industries has pushed a significant part of the country's businesses into the informal sector, with almost 70% of economic players now difficult to police.
Zimbabwe's industries have been battling currency volatility, high inflation, prolonged power cuts and escalating costs, which have been compounded by over-policing.
In an interview with businessdigest this week, Emcoz president Demos Mbauya gave Statutory Instruments (SI) 118 of 2022 and 127 of 2021 as examples of regulations that have recently hamstrung business operations.
SI 118 of 2022 imposed heavy penalties for businesses that violate prescribed pricing policies.
In addition, SI 127 of 2021 imposed measures that prohibit businesses from selling goods and services or quoting them at an exchange rate above the foreign currency auction system market rate.
It also punishes businesses for issuing clients with Zimbabwean dollar receipts for payment received in foreign currency.
Mbauya said the government would not achieve price stability due to a large informal sector that has been underpinned by over policing, and largely operates unregulated.
"Zimbabwe is a highly informalised economy," Mbauya told businessdigest.
"All these policies that either the RBZ (Reserve Bank of Zimbabwe) or the Ministry of Finance, through fiscal policies are implementing (only) target (about) 20% or 30% of businesses, which are formal.
"To the informal economy SI 118 does not apply. I am not too sure how we miss this. Zimbabwe is such an informalised economy. We are over regulating only 20% of the economy with some of these policies," he added.
He said formal businesses bore the brunt of excessive regulation, while informal sector players, estimated by some to control about 60% of the country's gross domestic product, were operating outside regulation.
"The guy who is selling in a tuck-shop, the guy who is selling in the informal economy has no policing at all. The FIU (Financial Intelligence Unit) does not even get to him," Mbauya said.
"FIU is going for the (formal) sector. It is going to the likes of (supermarket chains) N Richards, Pick N Pay, Metro Peach. And they are encumbering these guys from doing legitimate businesses.
"FIU does not even get to them because they do not know where they operate from.
"Already, we are seeing a widening gap between the official exchange rate and parallel market exchange rate. That tells you that the fundamentals for a stable economy are not there.
"I am less confident about the first half and second half as long as we do not take significant measures (factors affecting growth)," he noted.
Related Topics