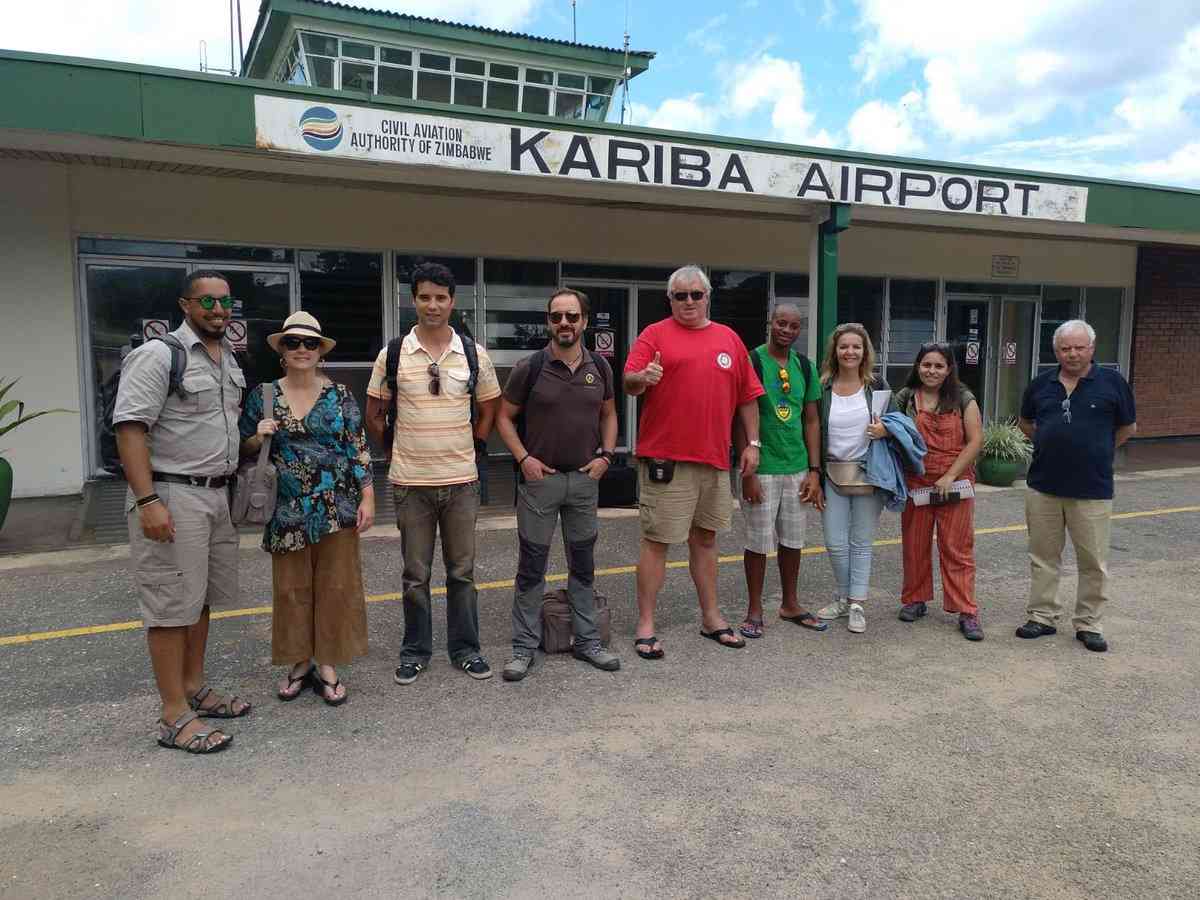 ZIMBABWE'S airports authorities disclosed this week that up to US$100 million would be required to complete the relocation of Kariba Airport to a strategic site.
In an interview with businessdigest, Airports Company of Zimbabwe (ACZ) chief executive officer (CEO) Tawanda Gusha said authorities were concerned that at its current location, the airport's runway lay between power pylons and a gorge.
He said a decision had been reached to move the airport to another location.
Despite low tourist traffic into the country in the past few years, Zimbabwe projects that arrivals will reach five million in 2025, with Kariba Airport playing a vital part in travel logistics to the lake side resort town.
The airport had already been earmarked for a major expansion and facelift for many years, along with all of ACZ's assets, some of which are already undergoing improvements.
"There has been a decision to relocate Kariba Airport from its present position to a new site," the ACZ CEO said.
"The site has already been identified. This is because of the limitations that are (at the present site) in terms of extending the existing runway at that airport.
"On one side there is a gorge. The other side has power pylons - the main power lines that are coming from Kariba power station (to the rest of the country). So that's where the restrictions are.
"In the absence of a feasibility study, we are just looking at cost of a new airport with all required infrastructure. We are looking at, at least US$ 100 million which will be required. This will be a new airport on a new location," Gusha dded.
He said a preferred funding model would be a public – private partnership (PPP), the same model that ACZ has been considering in a number of crucial projects.
Gusha said PPPs would be ideal for the project given the fact that there were other business considerations under way.
These include the development of related facilities like golf courses and lakeside villas.
In January, Gusha told businessdigest that authorities were scouting for potential partners for the development of small airports across the country.
He spoke as ACZ made headways in ongoing expansion projects of the country's airports, which will raise combined passenger handling capacity to 9,2 million annually, from the current 5,5 million.
Gusha revealed at the time that ACZ would be carrying out feasibility studies on the projects.
"If we manage to find partners to develop Charles Prince Airport (near Harare), that will probably be 200 000 capacity added to the nine million," he said.
"We are not only targeting Charles Prince but we want partners for all the small airports. We are going to carry out feasibility studies this quarter to find out how much in terms of investment package is needed to develop these small airports."
Gusha said ACZ would be approaching the government to have a free trade zone around the airport and make the zone attractive to investors.
The ACZ boss said this would result in extended handling capacity that would give impetus to Zimbabwe's efforts to rebuild its tourism industry, which was heavily battered by pandemic travel bans in 2020 and 2021.
Both bigger and smaller airports would also be crucial in facilitating regional trade as the African Continental Free Trade Area gains momentum, unlocking opportunities into a US$3,4 trillion regional market, he noted.
According to Gusha, an additional 3,5 million passenger capacity would come on stream upon completion of the expansion of the Robert Gabriel Mugabe International Airport in the coming months.
Government has injected about US$153 million to rebuild the facility, the third such undertaking following similar projects at Joshua Mqabuko Nkomo International Airport in Bulawayo and the Victoria Falls International Airport.
Before current projects got underway, Zimbabwe had expanded the Victoria Falls Airport at a cost of US$150 million in 2016, extending its capacity to 1,5 million passengers per year, from about 500 000.
Related Topics