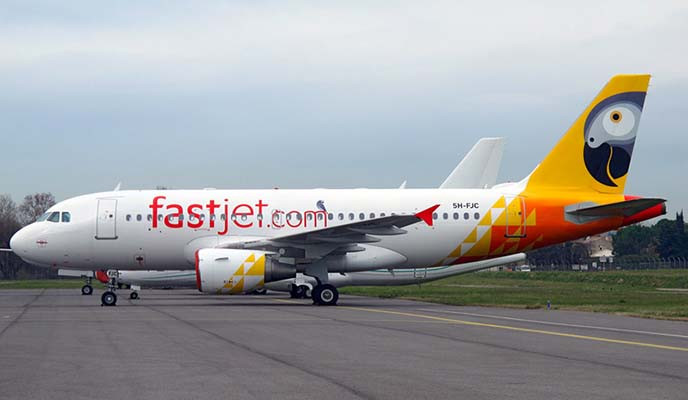 MASSIVE shifts to service delivery trends by the world's biggest airlines are exerting pressures on regional operators to shape up or lose out as passengers demand world-class treatment, a fastjet Zimbabwe executive said this week.
The world's biggest airlines are spending big on modernising their cabins and adding premier classes to existing business classes in order to ride out storms stemming from an increasingly competitive and demanding market.
The rivalry is stiff in regions like the Middle East and Asia, but has also been felt in southern Africa as global airlines expand route networks.
Planes have been turned into flying mansions and frequent African fliers are tasting how life on the wings has changed in advanced markets.
As they troop back to their African destinations, the region's passengers are increasingly demanding what most government-backed carriers have long discounted as mere luxury.
But they are paying a huge price for their complacency.
Passengers have been switching to airlines with a footprint in the region and are offering efficient service.
Fastjet appeared to have seen this coming.
In the past few years, the Zimbabwean carrier has made bold changes to its fleet and revamped its ticketing systems to make them efficient and accessible, according to the airline's Zimbabwe accountable manager, Ed Berry.
Speaking exclusively to businessdigest, Berry acknowledged the troubles that lurk ahead as "big-balance sheet" outfits continue their match into regional destinations.
But the trick was to match them across all facets of service delivery, Berry told businessdigest.
This could be why the Zimbabwean outfit has maintained its presence in southern Africa, carrying 3,5 million passengers during some of the toughest times, which have ended with blood on the floor for most State run carriers.
"The airline industry is a highly competitive environment," Berry said.
"Airlines will need to continuously improve their service offering. As customers travel more abroad, they are exposed to better services and better aircraft, and when they return home, they are demanding of such services," he said.
"This will influence the airlines to relook their fleet strategy and service delivery to keep up with customers tastes and appetites. However, a delicate balance must be achieved because of the razor thin margins of the industry more so here in Africa.
Compared to 2021, our traffic figures in 2022 were much healthier. We are working hard to ensure that our figures continue on this trajectory. As a proud Zimbabwean airline our aim is to continue providing reliable air service to and from Zimbabwe. Since commencing operations (in 2015), fastjet has flown over 3,5 million passengers and we have established ourselves as a reliable African airline brand, with a range of value-added products and services," Berry told businessDigest.
The light tempered rivalry could even turn into a far more blistering war, given aggressive route network expansion by big airlines, according to industry experts.
But for fastjet, the Zimbabwean turf has been reshaped by the emergence of South African headquartered Airlink as a regional force.
It has a footprint in most of the destinations that fastjet services, where their planes fly neck on neck.
He said as governments lifted hard lockdown restrictions, fastjet had seen a rise in passengers.
It could be too late.
A string of weaker competitors have recently been obliterated by low business.
The casualties include big players like British Airways CompAir, the South African outfit.
"The year 2021 was a suppressed period and most countries still had stringent Covid-19 protocols. This made entry requirements difficult and resulted in people not travelling. Following the lifting of Covid-19 measures, we have witnessed more people travelling for both business and leisure and this has kept us very busy. We have had a successful 2022, with new routes being launched and a number of key internal projects being implemented. This success has seen fastjet being listed in the Top 10 of Africa's Best Airlines by the SkyTrax World Airline's Award," Berry added.
In December, fastjet extended its Zimbabwean footprint into Kariba and Hwange, as it accelerates a long-cherished plan to completely network the country.
"We continue to demonstrate our commitment to the growth of tourism and the sustainability of air services in the markets we serve," the airline's spokesman Nunurai Ndawana said then.
"The addition of these leisure destinations will greatly support our vision. The Embraer E120 is a robust turboprop aircraft designed for domestic operations, offering customers a pressurised cabin with spacious legroom and overhead baggage space. We intend to align our timings to schedule our flights in such a way that we offer customers the flexibility and convenience of multiple frequencies per day," Ndawana added.
Related Topics