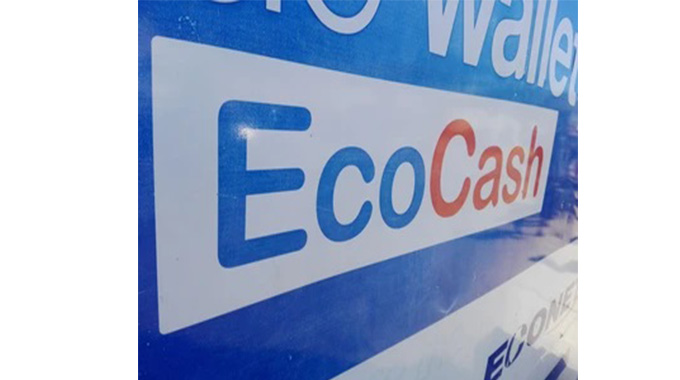 Maisha Health Fund, a leading Zimbabwean medical aid insurance firm, says its members stand a chance to win amazing prizes in the EcoCash USD Promotion if they pay premiums using their EcoCash USD wallet.
Maisha Health Fund, a subsidiary of EcoCash Holdings Zimbabwe Limited, offers its services in both United States dollars (USD) and Zimbabwe dollars. However, the company is encouraging members to pay their monthly subscription fees in US dollars to preserve value and avoid shortfalls.
"Our members have a good chance of winning numerous prizes including washing machines, television sets, school fees vouchers, solar panels and many more when they pay their Maisha Health Fund USD premiums worth US$10 or more with EcoCash USD wallet," the Fund said.
EcoCash recently launched its US$200 000 promotion which runs until 15 April 2023, where millions of its customers stand a chance to win by simply transacting using the EcoCash USD Wallet.
The promotion comes at a time when the EcoCash US dollar wallet is gaining popularity with individual customers, business enterprises and merchants alike, because of its convenience and security.
To take part in the promotion all that EcoCash customers need to do is to use their EcoCash USD wallet to send money, make payments, cash out or buy airtime and data bundles.
The Fund said the promotion will see a guaranteed 100 000 customers, who transact a minimum of US$10 on EcoCash every week, win lots of amazing prizes, including brand new television sets, solar kits, 4-plate gas stoves, grocery vouchers, school fees vouchers, smart-phones, washing machines and thousands of US dollars' worth of cash prizes, among many other prizes.
Maisha Health's Starter Package has monthly premiums of US$8 per adult, with members getting medical access at government, mission and council facilities. Benefits under the package include an annual global limit of US$4 000, made up of fees for hospitalisation, pathology, radiology, physiotherapy, dental, optical, drugs, anaesthetic and consultation. The package also offers members access to gynaecologists, hearing aids, maternity and surgery.
An adult paying US$16 monthly for a Starter Plus package is guaranteed an annual global limit of US$8 000 with access to consultation at GPs, private laboratories and radiology centres, as well as specialists and hospitalisation at government and mission hospitals.
Those subscribing to Maisha Health's Standard package paying premiums of US$31 per month are offered access to general wards in private hospitals and have an annual limit of US$15 000.
Adults who select Classic, Active and Vitality packages will pay US$45, US$63 and US$95 respectively per month, with annual limits of US$30 000, US$40 000 and US$50 000 respectively.
Classic package allows members access to general wards in private hospitals from Grade A to D, while Active package will see members being granted access to 2-bedded wards in private hospitals and those on Vitality have access to private wards in private hospitals.
In cases of medical emergencies, MARS Ambulances or affiliate ambulances will ferry the patient to the nearest health care centre.
The health fund currently provides medical cover to several corporates, individuals, schools and tertiary institutions nationwide. Its members enjoy access to a wide network of doctors, clinics, hospitals, pharmacies and labs nationwide.
Members also enjoy added benefits that include hospital cashback, free technology enabled devices for diabetic and hypertensive patients, free EcoSure funeral cover, and more.
Related Topics